NOBEL PEACE PRIZE GOES TO MUSLIM WOMEN'S MOVEMENT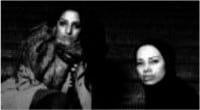 Turkey takes the lead as US President joins global applause
On an inauspicious day just over a decade ago, ten Muslim women decided to become a very vocal force for peace and reconciliation.
Their aims were bold: "We want to find a way to stop our children being seduced by extremists. We want our families to flourish in a peaceful, prosperous and safe world. We have the opportunity to change attitudes. Let's use the power we have. Let's make it happen. Let's make peace the platform for a more prosperous future!"
Yesterday, Serpil Balpinar accepted the Nobel Peace Prize on behalf of the movement.
She spoke of their first tentative meetings held in Istanbul during the first week of January 2007: "We were initially inspired by the environmental activities within the Young Presidents Organization. It was also the week that Yoko Ono ran her 'Imagine Peace' full-page ads in the world press and our thoughts crystallized around the idea of 'peace' and 'prosperity'. As you know, Yoko is now a world-wide ambassador for our movement."
Since that inauspicious start, the organization has spread like wildfire to every Muslim country, empowering women by giving them the confidence to act on their personal beliefs. Turkey and Indonesia led the way, but by 2011 all Middle Eastern countries were on-board – challenging traditional roles of women in society – and mirroring the success of community banking projects in the Indian sub-continent.
Non-Muslim countries have been quick to embrace the movement seeing a unique way out of spiraling extremism and violence.
At its core the organization has consistently carried a 'prosperity' theme, encouraging women to be financially independent and to develop small businesses.
The global economic impact of this movement is now estimated to be in excess of one trillion US dollars. The impact of massively-reduced extremist violence cannot be estimated.
"If we keep this future in sight, we could be headed for an unprecedented peaceful and prosperous golden age for humanity," concluded Balpinar in her acceptance speech.
---
ANALYSIS >> SYNTHESIS: How this scenario came to be
The last time that PEACE got a bit of a public boost was in the 1960s. Vietnam was the final straw that brought youth out onto the streets to campaign against war, and towards a different set of lifestyle values.
Wouldn't it be nice if Muslim women took up the challenge this time?
What could be the implications (beyond winning the Nobel prize) if they succeeded?
Warning: Hazardous thinking at work
Despite appearances to the contrary, Futureworld cannot and does not predict the future. Our Mindbullets scenarios are fictitious and designed purely to explore possible futures, challenge and stimulate strategic thinking. Use these at your own risk. Any reference to actual people, entities or events is entirely allegorical. Copyright Futureworld International Limited. Reproduction or distribution permitted only with recognition of Copyright and the inclusion of this disclaimer.