THE #1 DESTINATION FOR MEDICAL TOURISM: INDIA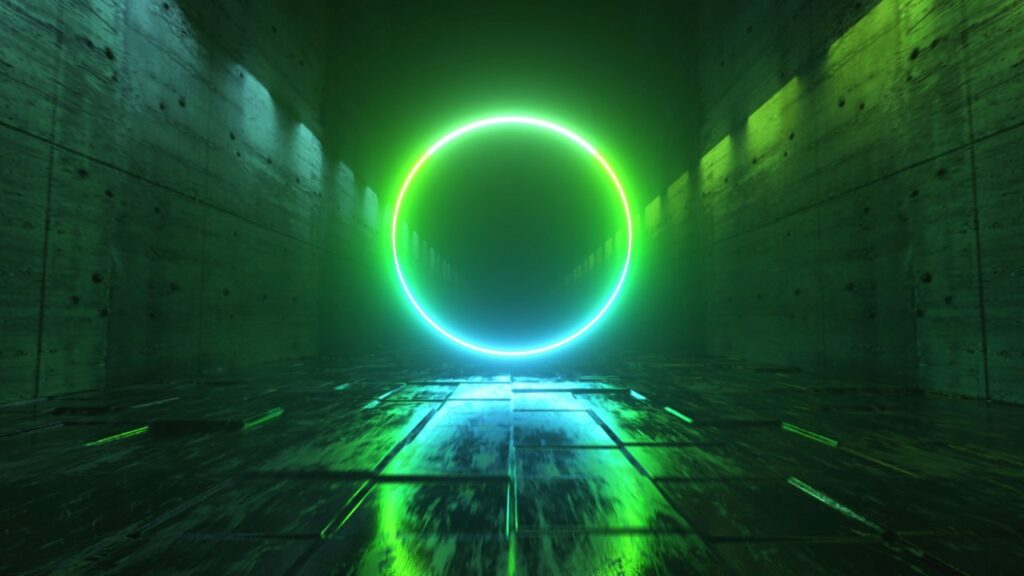 Surgery plus holiday proves irresistible combination for 40 million Americans
It's easy to understand why India has become the first choice for surgical procedures for the 40 million Americans without health insurance. Private medical costs are running at just 20% of the US equivalent and top Indian hospitals are more like five-star holiday resorts.
It's an irresistible combination: high-tech hospitals, European- and US-trained surgeons, plus a luxury holiday.
India now hosts more than a million surgical procedures a year for foreign patients – and almost 60% of these come from the US. But already a similar rush has started in Europe.
It's not just for elective cosmetic surgery. Hip-replacements and complex multiple bypass surgery has now become routine for the three major Indian private health-care groups.
Some years ago both Thailand and South Africa had aspirations of becoming the world's number one destination for medical tourism – but India's high tech luxury hospital/hotels now dominate the industry and have delivered the dream to patients world-wide.
And, you can pay for future check-ups on-line, with frequent flyer miles.
(Read the full story of how Thailand and South Africa lost the plot – on-line, for subscribers only)
---
ANALYSIS >> SYNTHESIS: How this scenario came to be
Background
Medical tourism – patients going to a different country for either urgent or elective medical procedures – is fast becoming a worldwide, multibillion-dollar industry.
The reasons patients travel for treatment vary. Many medical tourists from the United States are seeking treatment at a fraction of the cost at home. From Canada, it is often people who are frustrated by long waiting times. From Great Britain, the patient can't wait for treatment by the National Health Service but also can't afford to see a physician in private practice. For others, becoming a medical tourist is a chance to combine a tropical vacation with elective or plastic surgery.
And, more patients are coming from poorer countries such as Bangladesh where treatment may not be available.
Medical tourism is actually not new. In ancient Greece, pilgrims and patients came from all over the Mediterranean to the sanctuary of the healing god, Asklepios, at Epidaurus. In Roman Britain, patients took the waters at a shrine in Bath, a practice that continued for 2000 years. From the 18th century wealthy Europeans traveled to spas in Germany and as far-flung as the Nile. Today, relatively low-cost jet travel has taken the industry beyond the wealthy and desperate.
Countries that actively promote medical tourism include Cuba, Costa Rica, Hungary, India, Israel, Jordan, Lithuania, Malaysia, South Africa and Thailand. Belgium, Poland and Singapore are now entering the field. South Africa specializes in medical safaris – visit the country for a safari, with a stopover for plastic surgery. Have a nose job and a chance to see lions and elephants.
The downsides of medical tourism
Experts have identified a number of problems with medical tourism:
Government and basic medical insurance, and sometimes extended medical insurance, often does not pay for the medical procedure, meaning the patient has to pay cash.
There may be little follow-up care. The patient usually is in hospital for only a few days, and then goes on the vacation portion of the trip or returns home. Complications, side-effects and post-operative care are then the responsibility of the medical care system in the patients' home country.
Most of the countries that offer medical tourism have weak malpractice laws, so the patient has little recourse to local courts or medical boards if something goes wrong.
There are growing accusations that profitable, private-sector medical tourism is drawing medical resources and personnel away from the local population, although some medical organizations that market to outside tourists are taking steps to improve local service.
2004: America begins to outsource medical care
With more than 40 million Americans now estimated to be without medical insurance cover, individuals and families are examining costs more carefully. Thailand, South Africa and India still have costs that are 80% lower than equivalent US charges.
In almost every case, any concerns are centered around the 'third world status' of the countries involved, plus of course the length of the trip.
On the plus side are the wonderful opportunities for recuperation included in the trip and the vastly lower costs.
Concerns about the medical industry's professionalism in those remote countries are slowly being eroded as many patients realize that their doctors back home are also originally from those countries. In any event, the hospitals are even more high tech than in the USA and the best surgeons are all internationally trained.
News reports characterize this as "elective surgeries, performed by world-class doctors at Third World prices".
2005: Thailand #1 with India snapping at its heels
With hospitals that look and feel like luxury hotels Thailand reaches the pinnacle of this new industry in just a few years. A 22-hour flight from the USA does not appear to be an obstacle for American patients. The top hospital chain reports 350 000 admissions in 2004 alone and encourages patients to come back for regular check-ups – paid for with frequent flyer miles.
Their ads sell it to you straight: "Thailand can provide an extremely cost effective Medical Vacation. The savings on one 'major tooth repair' (Root canal & cap front tooth 14,000thb. US$354. AUD$481. EU284.) can pay for an economy level 2 week vacation including air! Diagnostics, imaging, lab analysis, physical rehabilitation, cosmetic etc are all 80% off US pricing. MRI is less than 10,000 Tbt US$200., EU170., AUD$265."
What makes Thailand so successful (apart from the blunt marketing) is their move away from just elective surgery to run-of-mill medical procedures (dental work, heart operations, cancer treatment), competing head-on with local doctors plus surgical techniques not yet approved by the FDA (such as leading-edge hip replacements).
On the back of success of several medical corporations in India serving medical tourists, India takes up the challenge at a national level.
Apollo Hospital Enterprises, which treated an estimated 60,000 international patients between 2001 and spring 2004, is aggressively moving into medical outsourcing, concluding negotiations with Britain's National Health Service to work as a subcontractor.
Apollo's business began to grow in the 1990s, with the deregulation of the Indian economy, which drastically cut the bureaucratic barriers to expansion and made it easier to import the most modern medical equipment. The first patients were Indian expatriates who returned home for treatment; major investment houses followed with money and then patients from Europe, the Middle East and Canada began to arrive. Apollo now has 37 hospitals, with about 7,000 beds. The company is in partnership in hospitals in Kuwait, Sri Lanka and Nigeria.
India proclaims a public goal to become "The world's #1 medical tourism destination".
South Africa loses its focus in this market as local medical demands are driven by AIDS and the political power of the vast poor black population. Investments in medical tourism are considered by the market to be too risky due continuing perceptions of a 'violent' South Africa.
2006: India gears up 'Medical Outsourcing'
Hot on its heels of software, call centre and administration outsourcing, India announces a new plan – Medical Outsourcing.
The business vision goes like this: "India could earn more than $2 billion annually and create 40 million new jobs by sub-contracting work from the British National Health Service", says the head of India's largest chain of private hospitals, Houston-trained Dr Prathap C Reddy, chairman of Apollo Hospitals. Procedures include surgery for cataracts, hip and knee replacements and coronary bypass that would slash costs and waiting times, giving practical alternatives to un-insured Americans and reducing the queues of British patients waiting to see their doctors.
"We have well equipped, state-of-the-art hospitals and we can offer the same level of care as anywhere else in the world," Dr Reddy said. "There is no reason why we should not become the healthcare destination of the world."
India's healthcare industry is growing at 30 per cent annually and the Apollo group alone has so far treated more than 100,000 international patients, many of whom are of Indian origin. Reddy cited two recent cases of UK nationals who opted for private healthcare at the Apollo network. One of them, Cyril Parry, a 50-year-old man from Birmingham, successfully underwent hip replacement surgery at Apollo Chennai. The other, Buckingham Palace employee Elaine Ackrill, was also treated at the Chennai Apollo for cancer of the uterine cervix.
The plan includes enticing many more Indian doctors back to India.
The field has such lucrative potential that Indian finance minister Jaswant Singh calls for India to become a "global health destination." And, with prices at a fraction of those in the US or Britain, the concept will likely have broad consumer appeal – if people can overcome their prejudices about health care in developing countries. Though the quality of health care for the poor in countries like India is undeniably low, private facilities offer advanced technology and procedures on par with hospitals in developed nations.
One Indian hospital director maintains, "In a corporate hospital, once the door is closed you could be in a hospital in America."
2010: India achieves #1
India's National Health Policy declares that treatment of foreign patients is legally an 'export' and deemed "eligible for all fiscal incentives extended to export earnings." Government and private sector studies in India estimate that medical tourism has grossed US$2 billion US by 2010. The reports estimate that medical tourism to India is still growing by 30 per cent a year.
India's top-rated education system is not only churning out computer programmers and engineers, but around 30,000 doctors and nurses each year.
Private firms such as Apollo have reacted to criticism by Indian politicians by expanding its services to India's millions of poor. It has set aside free beds for those who can't afford care, has set up a trust fund and is pioneering remote, satellite-linked telemedicine across India.
Warning: Hazardous thinking at work
Despite appearances to the contrary, Futureworld cannot and does not predict the future. Our Mindbullets scenarios are fictitious and designed purely to explore possible futures, challenge and stimulate strategic thinking. Use these at your own risk. Any reference to actual people, entities or events is entirely allegorical. Copyright Futureworld International Limited. Reproduction or distribution permitted only with recognition of Copyright and the inclusion of this disclaimer.