Are you a

future business builder?
Would you rather create tomorrow than simply wait for it to happen to you?
Joining the Futureworld team makes it possible to shape the future by doing work that truly matters.
As an Exponential Growth Leader at Futureworld, you provide hands-on leadership on our intellectual agenda and client partnering approach.
You work closely with our partners, as well as a broader project team. You identify impactful future opportunities and design appropriate strategies and game plans to deliver exponential growth to our clients.
As a team leader, you create an inclusive, collaborative environment to support a culture of game-changing creativity.
The real game changer? You'll have the opportunity to implement and co-invest in the new businesses you helped to create for our clients.
What you will need to be successful
Bachelor's degree essential, preferably with honours or master's degree,  

6+ years of management consulting experience, with a focus on strategy consulting and mergers and acquisitions,  

High levels of commercial acumen and executive presence,

Experience and passion for leading the identification, development and commercialisation of new businesses,

Demonstrated leadership skills and ability to work with people at all levels of an organisation,

Ability to communicate complex ideas, lead and manage teams effectively.

As a Futureworld Insights Leader you are accountable for conducting extensive research and developing synthesised insights from this research.
We are deep specialists in what we do – although our offering is industry-agnostic and will expose you to a wide spectrum of sectors.
Your creative, proactive contributions and ability to draw powerful conclusions are critical to the success of each project.
What you will need to be successful
Bachelor's degree or equivalent, 

3+ years of management consulting experience, with a focus on strategy, and mergers and acquisitions,

Experience in research, synthesis and business case development,

Ability to present outcomes in a clear and concise manner,

Advanced Excel and PowerPoint skills, as well as knowledge of digital productivity and collaboration tools,

Strong analytical capability and problem-solving skills,

Ability to work in teams.

As an Experience Leader at Futureworld you are accountable for the client experience on our projects.
This includes facilitating client engagement activities, workshops, reporting, milestone delivery management and related administrative project requirements.
A background in experience design and events management enables you to thrive in this exciting role.

Why can we confidently say that we are worlds apart from the rest?
We believe that diversity, equity and inclusion make our team stronger
We are committed to creating a workplace that is representative and provides the space for everyone to show up fully as the best version of themselves.
We actively partner and co-invest with our clients to
bring game changing businesses to life. But we believe that people support what they help to create – so we also offer team members the opportunity to participate in investment options.
Our business is an extension of ourselves and the values we believe in and stand for. In all that we do, we embrace the following fundamental principles:
We will always be future focused.
We will always super-charge client impact.
We will always be uncompromising on quality.
We will always take personal accountability.
We will always have fun in everything we do.
The breadth and diversity of what you will be exposed to will develop your expertise and accelerate your career. We are building extraordinary and unique businesses that will shape our futures. Creating a future we can all be proud of.
We are a unique group of

future business builders.
We are a unique group of
future business builders.

Meet some of our people.
Thato Ramashala
Exponential Growth Leader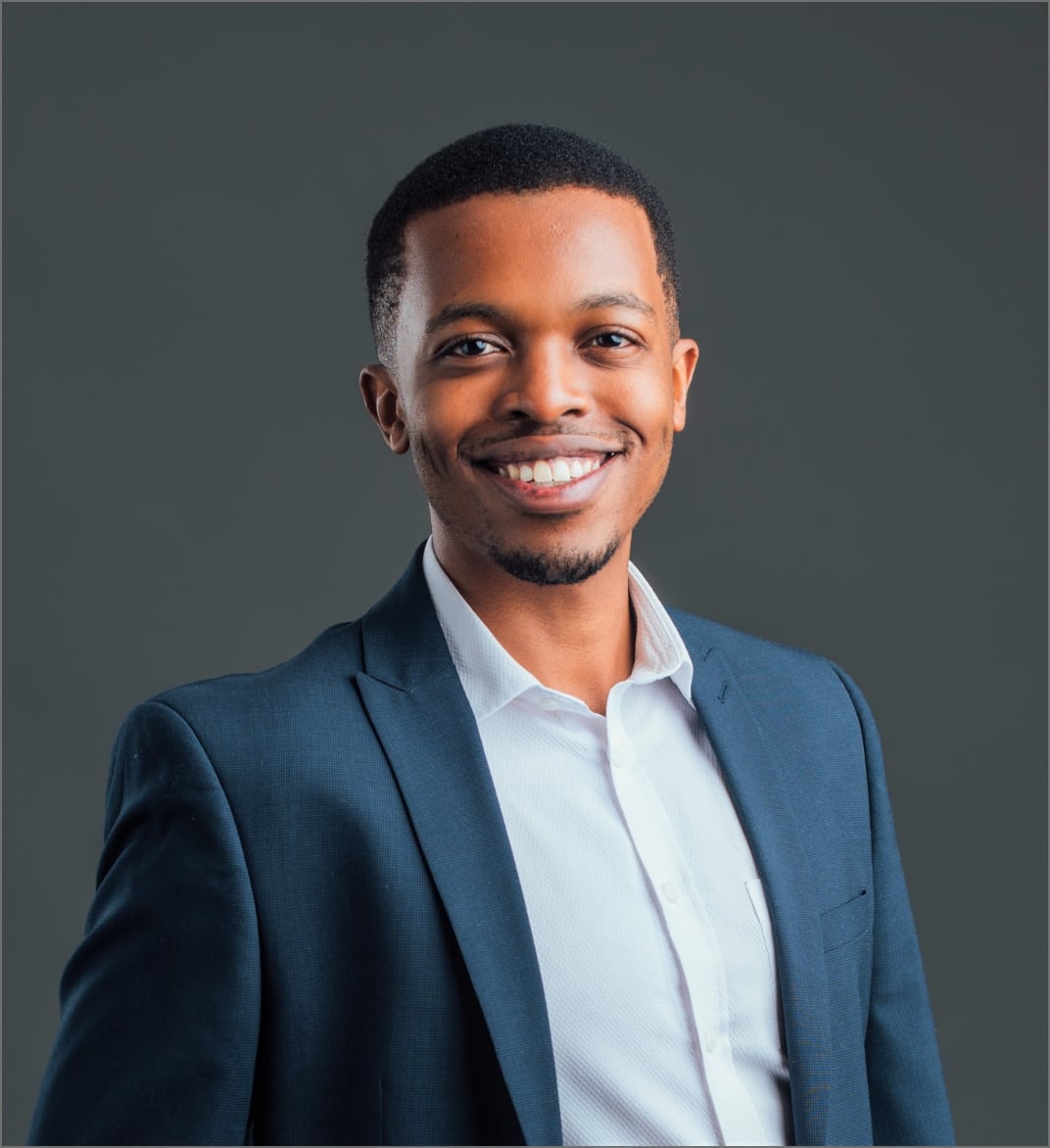 I am an Exponential Growth Leader at Futureworld with a passion for creating businesses that will shape the future of our world. After completing my mechanical engineering degree at the University of Cape Town, I went straight into advisory. During my years in advisory, I assisted clients with both strategic and operations transformation matters where my desire to make a tangible impact was born.
At Futureworld, I have been able to pursue this desire by bringing groundbreaking businesses to life. This involves developing value propositions, writing businesses cases and building new businesses.
At Futureworld everyone has the freedom to express unconstrained creativity in imagining the art of the possible. Combining this with ambitious people that want to create tomorrow makes working at Futureworld a truly exciting experience.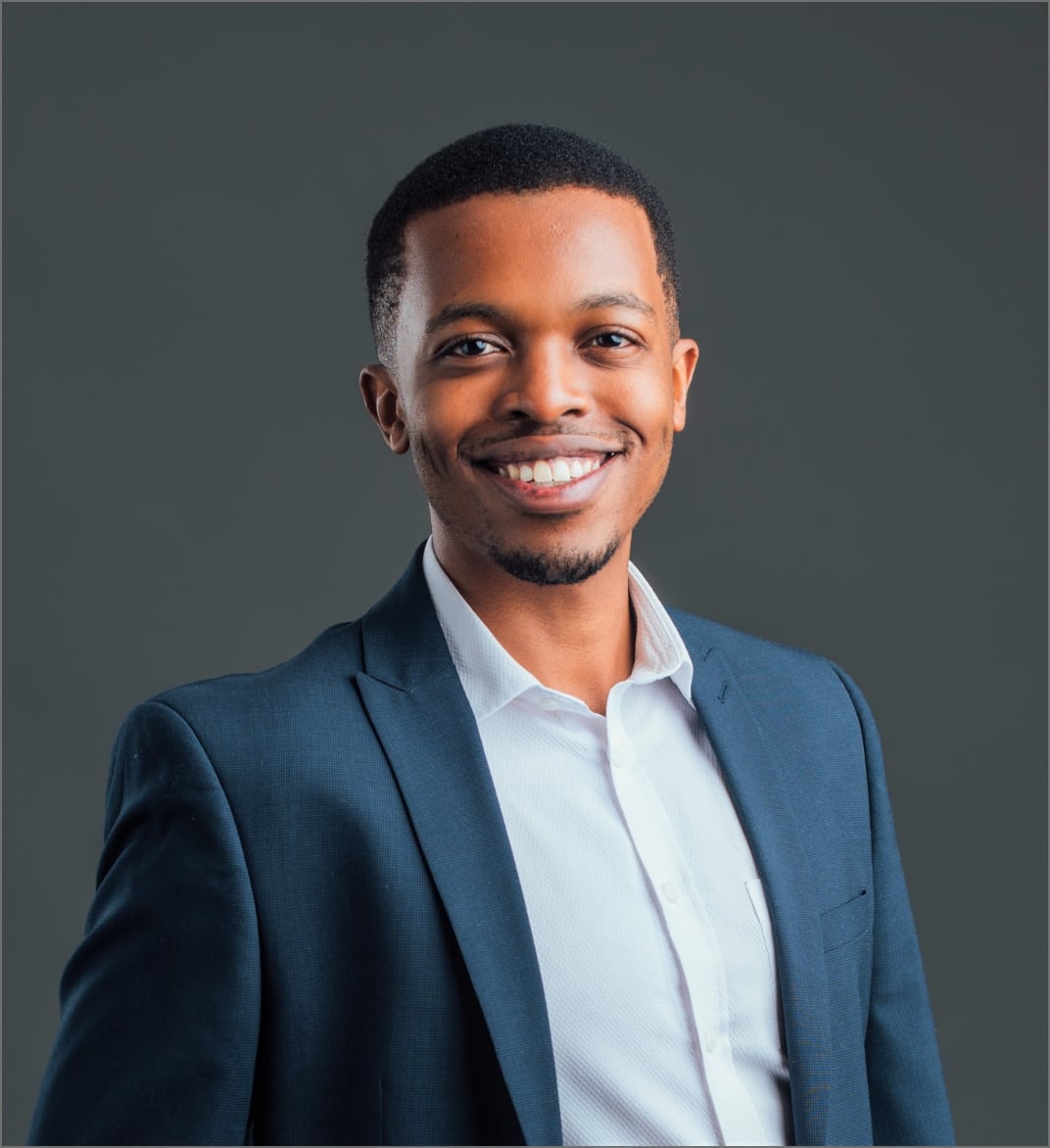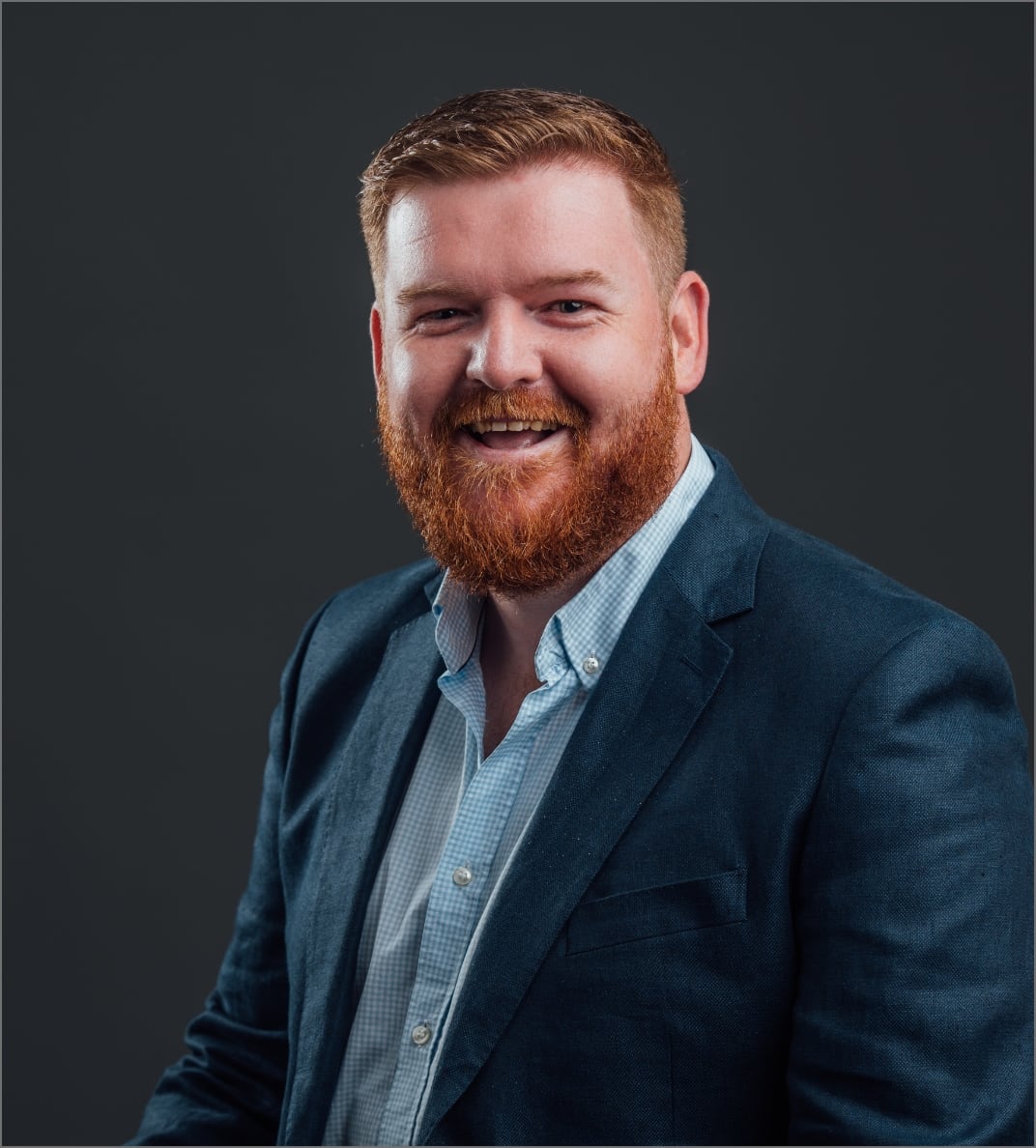 Matt Lawlor
Snr Exponential Growth Leader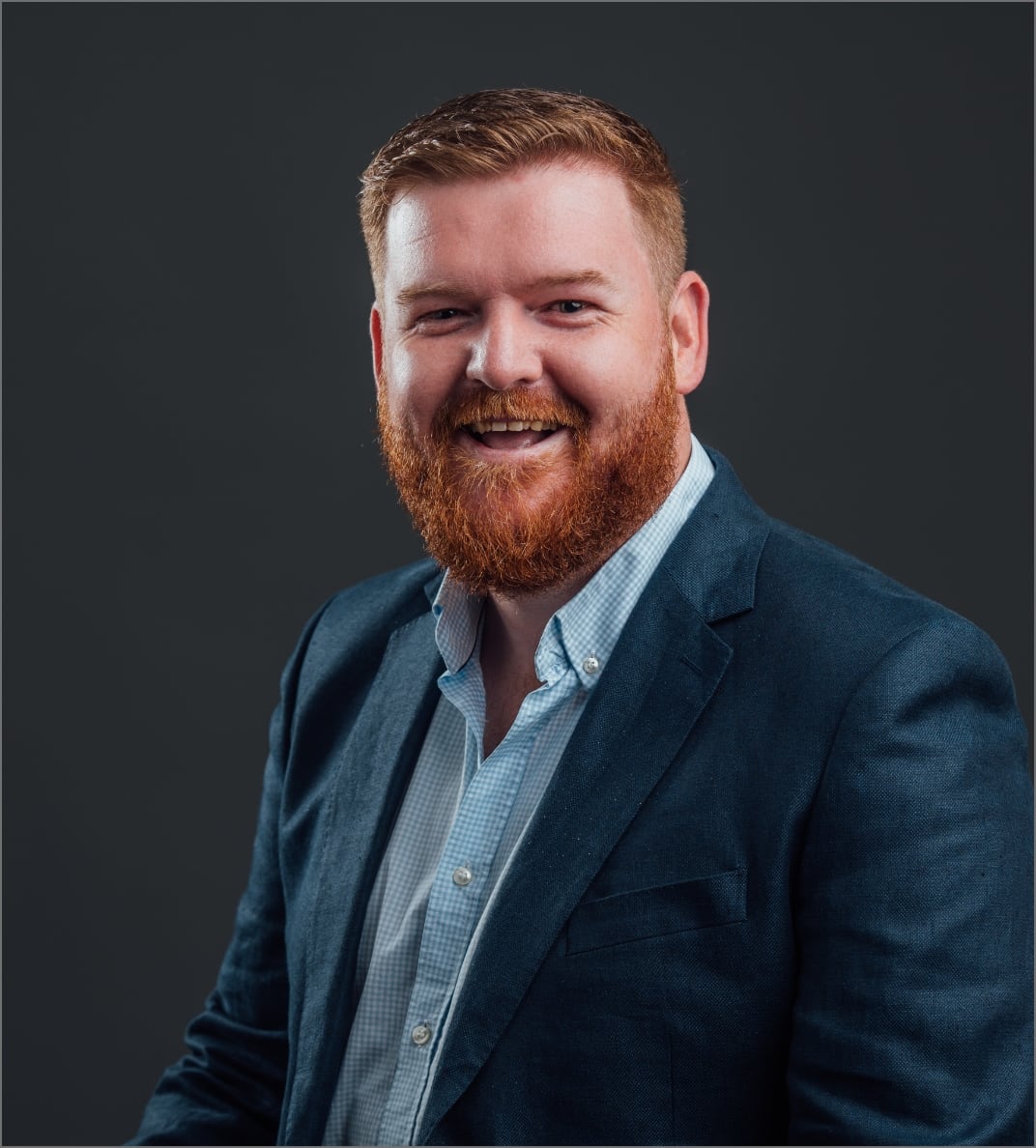 I am a Senior Exponential Growth Leader at Futureworld.  I spend most of my time working from home, a coffee shop or collaborating with my colleagues at a co-working space!
I am a seasoned management consultant (or at least I used to be!) having spent more than a decade at a Tier 1 Strategy firm, delivering a broad range of service offerings across industries for clients across the globe. My experience is grounded in a legal / commercial undergraduate degree and an MBA from UCT's Graduate School of Business.
In my role at Futureworld I work side-by-side with our partners and project teams in crafting strategies that deliver exponential growth for our clients, which manifest in the building of game-changing new businesses.
My experience at Futureworld has been phenomenal and has re-invigorated the next chapter of my career.
Nyasha Chimhandamba
Insights Leader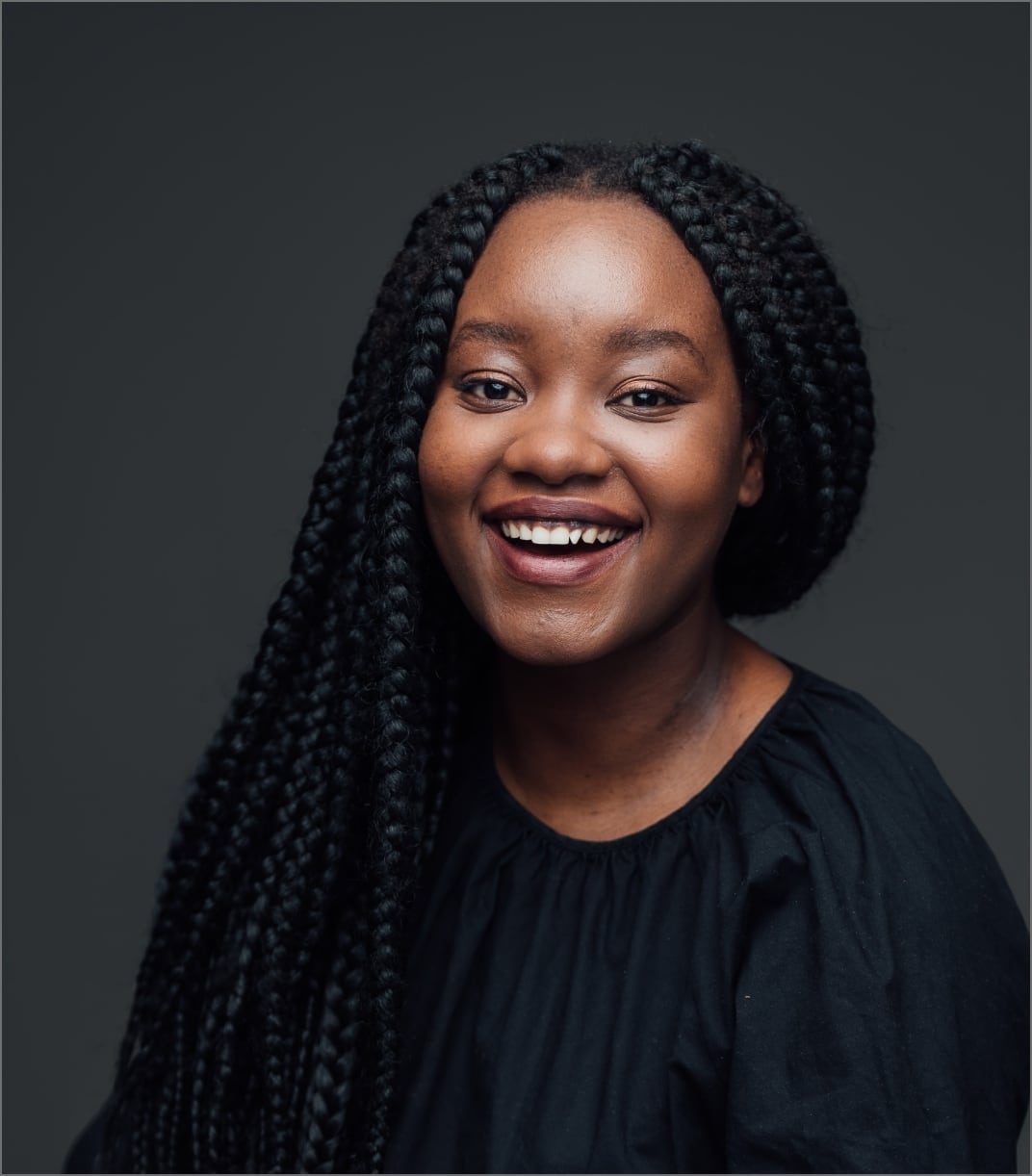 I am an Insights Leader at Futureworld. I quite enjoy the hybrid model of working from home and being able to collaborate with and get to know my colleagues in the office.
I studied at UCT and developed my own product whilst pursuing my BSc in Biochemistry and Genetics. After completing my honours, I went to do my MPhil in Inclusive Innovation at UCT's Graduate School of Business whilst being a part of the Solution Space incubator program.
At Futureworld I have been able to fulfil my desire to learn new things and bring life to new ideas. I am free to create, imagine the art of the possible, and partner with our clients to build new businesses.
Futureworld is an environment where many of the skills I have learned can add value, whilst also providing opportunities for me to expand my capabilities.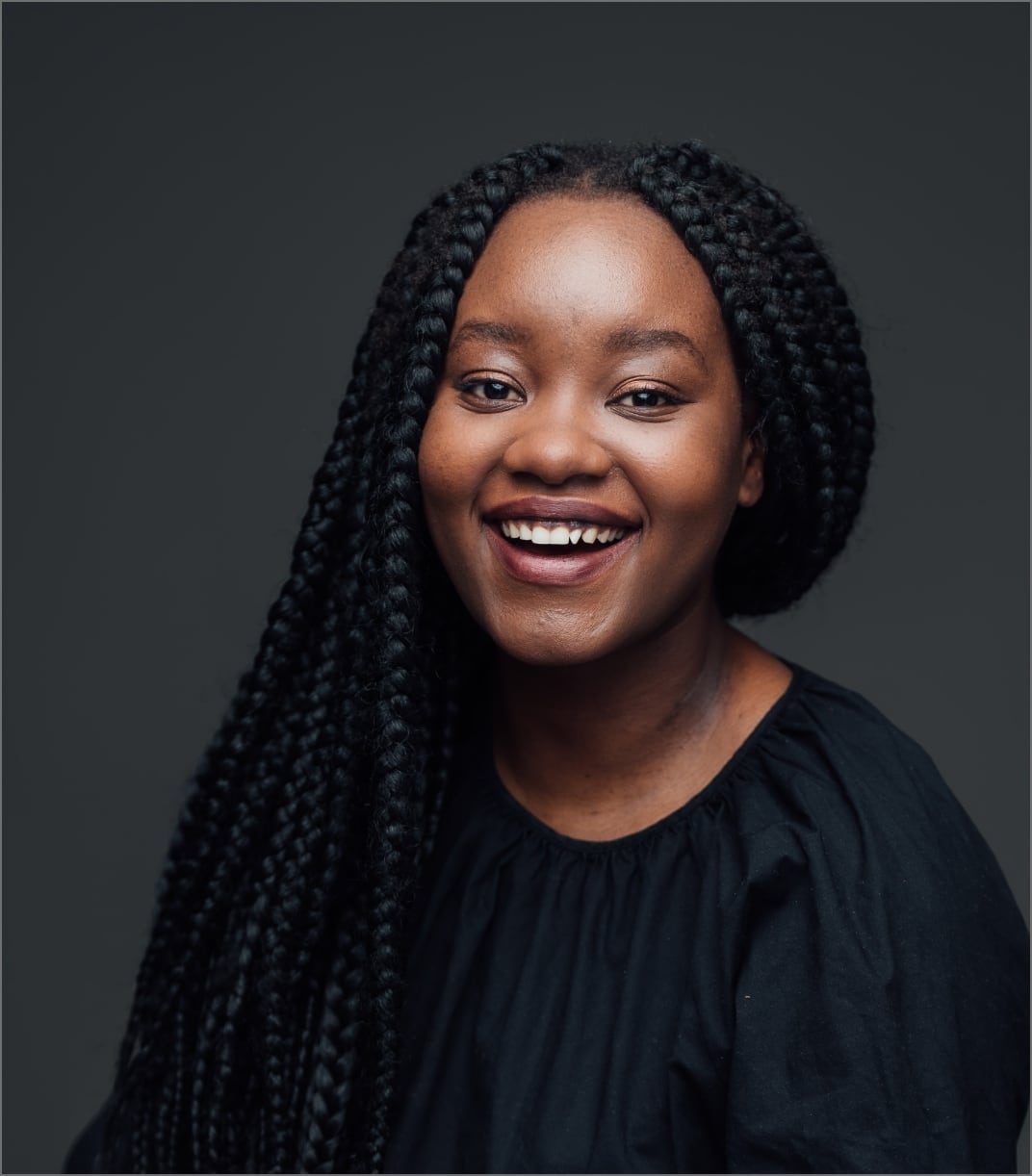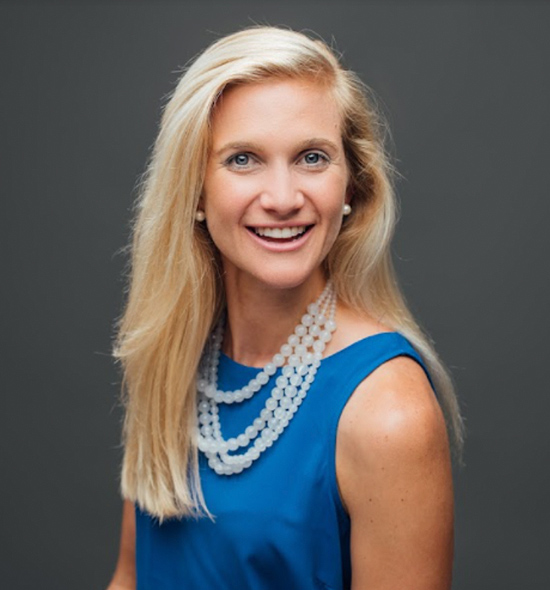 Anika Viljoen
Insights Leader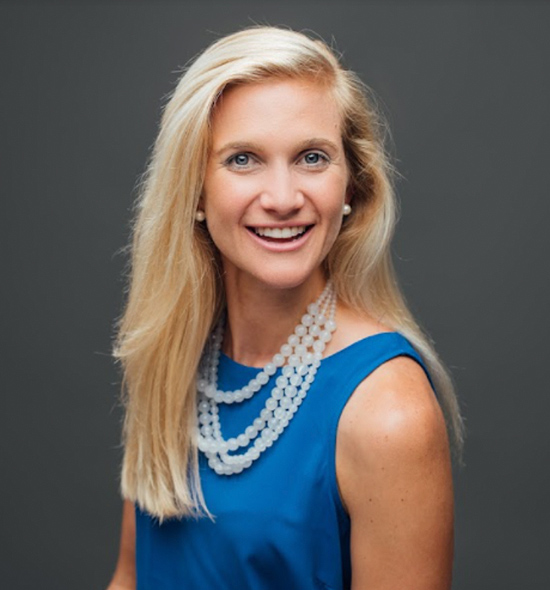 I am passionate about transforming innovative ideas to real outcomes and to solve some of the world's biggest problems. It is for this reason that I joined Futureworld – creating new businesses that reshape the futures of some of the largest global corporates. And the cherry on top? Crafting the ideas with an inspiring, future-thinking team!
I am a qualified Engineer and hold an MBA from the University of Cape Town Business School. Before joining Futureworld, I worked at a leading global management consulting firm on various Strategic and Operational projects.
If you don't find me in the mountains adventuring, I am busy googling the best local coffee spots or my next travel destination. My motto? Persist, pivot or concede. It's up to us. Our choice. Every time.
Do you want to create tomorrow together? Let's talk.
Upload your resume or share your LinkedIn profile here.