"A DONKEY COULD DELIVER CHEQUES FASTER THAN BANKS CAN DEPOSIT MONEY INTO CUSTOMER ACCOUNTS"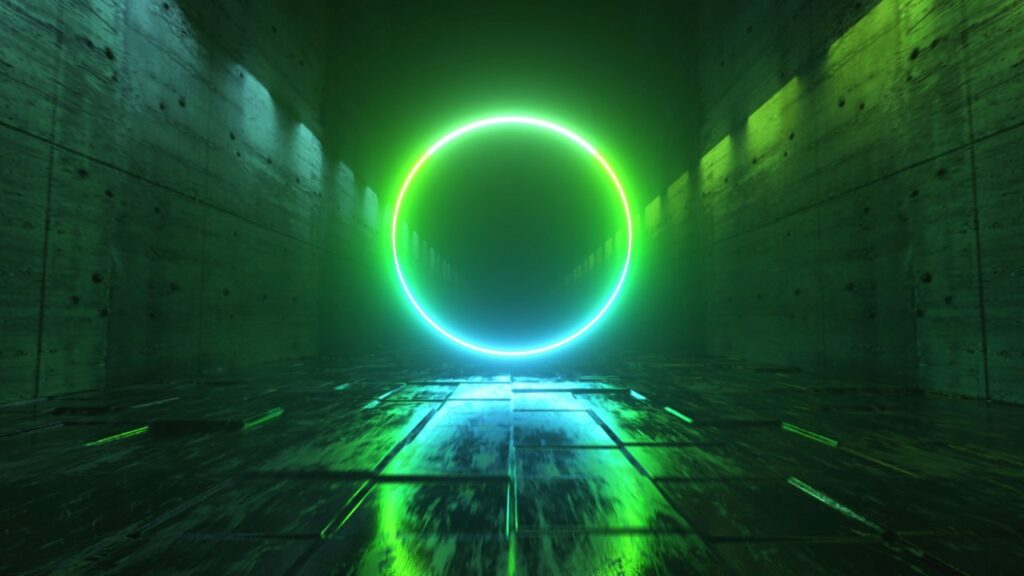 In this high-tech age why does your money still travel at a snail's pace?
That May 2005 statement from Ed Mayo of the UK's National Consumer Council certainly started a revolution in banking practice and has speeded up money transfer world-wide for millions of consumers.
In a world where more than a billion dollars moves through international electronic networks every day – why does transferring money from your current account to your credit card (likely all owned by the same bank) take four to five days? Which black hole does the money disappear into?
The UK's Office of Fair Trading gave the answer in November 2004: UK banks make £30 million per year just on the interest they gain in the time it takes for a payment to clear.
In the four years since Mayo's somewhat emotional statement, what started out as a UK-only project has now become the norm world-wide.
HSBC was voted 'Consumer favorite' last year for exceeding consumer expectations. HSBC short-circuited the government targets by more than a year and established an international precedent by changing their attitudes to managing risk.
HSBC had been accused of excessive profits and for relentless outsourcing. The new customer satisfaction results achieved in a report just out shows that HSBC customers now focus on value-added above all else.
(Read the full story in the detailed Analysis/Synthesis section – for subscribers only)
---
ANALYSIS >> SYNTHESIS: How this scenario came to be
2000: The game's up for bank delays, or is it?
Banks come under increasing pressure to speed up their payment systems as a result of a government-commissioned report on competition in UK banking, run by former chairman of the London Stock Exchange, Don Cruickshank.
The report includes a clear call to banks to speed up their payment clearing process.
Essentially, banks do nothing to address these issues for the next five years.
2004: Banks profits too much for consumers
Global banking giant HSBC reports record profits for 2004 and announces job-cuts as service jobs move to Asia. HSBC calls these "a solid set of results", typically understating another strong performance, amongst the best results by any bank, ever.
The consolidation of the banking industry continues apace and with every acquisition it is clear that the new acquisition is "overstaffed and needs to be rationalized". Overall the jobs in the banking industry shrink.
Consumers, upset by the dichotomy of declining service levels and increased profits, continue to push consumer organizations to take up their case.
A major complaint is the time it takes for funds transferred from one account to another, or from bank to another, to materialize in the recipient account.
At this stage it is quite normal for banks to charge an additional £20 to £30 for same-day transfers!
When everything happens 'instantly' in our e-world, why do banks still operate at a snail's pace?
The Office of Fair Trading (OFT) estimates that banks make around £30 million a year from the interest they gain in the time it takes for a payment to clear.
The Governor of the Bank of England, Mervyn King, and consumer group Which? also throw their weight behind calls for improvements.
The OFT sets up the Payment Systems Task Force, whose members include representatives from banks, building societies, the Treasury, Bank of England, and business and consumer groups, to look at the issue.
In the UK only one in six regular payments are still made by cheque and this is expected to drop to one in 20 by 2013. In the US cheque payments are a much bigger proportion of total payments.
2005: UK Banks brought to task
In May, hot on the heels of consumer pressure, UK banks concede that they should not be able to make as much money as they do by delaying payments of funds into customers' accounts.
They agree to a two-year deadline by when they should be able to effect next-day settlement of all internet and phone payments. Cheques, they say, will take a little longer. There are still 6.5 million cheques issued in the UK every day.
This will include money being transferred between accounts held with different banks, electronic bill and credit card payments and the payment of standing orders, which are usually used for charity donations, magazine subscriptions or mortgage repayments.
The National Consumer Council (NCC) welcomes the announcement of a faster service for internet and telephone payments, but warns that the timetable for putting the plans into practice should be tighter, and that the timetable for faster cheque clearing must be accelerated.
2007: One UK bank breaks ranks
HSBC announces that it will beat the 'next day' target set in 2005, by promising all retail and business customers 'same day' clearing (actually a four hour target) of all internet and phone payments, effective immediately. Additionally, they go public with a target to have 'next-day' cheque clearing in place by January 2008, combined with an incentive plan to cut cheque payments by 90% within two years.
On the back of this instant differentiator, HSBC launches a massive campaign to 'Come to HSBC'.
By taking on some of the consumer risk themselves, HSBC is able to announce the same service levels globally.
2008: The mad 'me too' scramble
Suddenly every single UK bank has had to accelerate their plans to speed up clearing of payments.
But it appears that these 'me too' strategies have cost dearly in terms of market share.
Industry analysts report that HSBC has increased its market share by ten per cent in the retail market over the past year and stands to do something similar in the small to medium business market. HSBC has succeeded in delivering its promise of being 'The world's local bank' and being on the customer's side. HSBC achieves the highest customer satisfaction ratings of any bank in history and their on-line banking services come in right at the top, only beaten into third spot by eBay and Amazon.
2009: 'Same day' the norm world-wide
HSBC's bold moves have meant that no bank anywhere is still able to hide behind old arguments or slow clearing systems.
Warning: Hazardous thinking at work
Despite appearances to the contrary, Futureworld cannot and does not predict the future. Our Mindbullets scenarios are fictitious and designed purely to explore possible futures, challenge and stimulate strategic thinking. Use these at your own risk. Any reference to actual people, entities or events is entirely allegorical. Copyright Futureworld International Limited. Reproduction or distribution permitted only with recognition of Copyright and the inclusion of this disclaimer.