DOCTORS PROFITEERING FROM LONDON BOMBINGS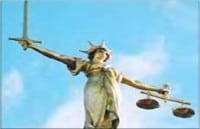 Legal action exposes unethical professionals
The ongoing hearings into unethical behaviour by professional firms around the time of the London bombings in July 2005 are uncovering the true extent of the problem.
In a statement released by the UK government's Professional Ethics Task Force yesterday, it has become clear that more than 150,000 Londoners received letters of demand from doctors, dentists, lawyers and accountants for failing to keep appointments on the morning of the bombings, despite the fact that much of London's transport infrastructure had been disabled or suspended. The total amount is said to exceed 50 million pounds.
It turns out that two enterprising London debt collection agencies and a Midlands law firm were behind initiating this move with professionals, taking a full third commission on all debts collected. It wasn't until one consumer took this blight public early in 2006 that anyone understood the scope of what has now become to be known as the 'Sting of the Century'.
The consumer website NoRipOff has been instrumental in exposing those partnerships and firms that participated in the sting. Professionals who have been exposed in this way are known to have lost up to 50% of their patients and clients.
Legal action against the culprits continues, although untold damage has already been done by the extensive negative exposure in the papers.
---
ANALYSIS >> SYNTHESIS: How this scenario came to be
The immediate consequence of massive exposure that participating professionals received on the NoRipOff.com web site has been an absolute break of trust with their patients and clients.
We spoke to one patient who had broken off a two-year professional relationship with a surgeon right in the middle of an extended procedure to re-build her hands damaged during a car accident: "I just can't live with the knowledge that I am dealing with such an unethical individual. I searched through NoRipOff's data base and found a professional surgeon who has not been tainted by this scandal."
One of the large accounting firms has also been badly hit as some of its divisions were exposed as having supported this sting.
NoRipOff.com have since launched a successful directory service covering all professional fields in which each individual is ranked according to client and patient feedback. The software has been adapted from eBay's highly successful seller and buyer ranking system. Despite on-going efforts by the professional associations to discredit NoRipOff, consumers have flocked to the site and almost ten million are registered in the UK alone after less than a year of operation.
The lesson here is a powerful one that we must keep re-learning as we compete in an ever more open economy and deal with increasingly better informed consumers.
EVERY ACTION YOU TAKE AND EVERY DECISION YOU MAKE HAS TO BE TREATED AS IF THE CONSEQUENCES WOULD BE PUBLISHED ON THE FRONT PAGE OF EVERY NEWSPAPER, AND ON EVERY WEB BLOG, FOR ALL TO SEE.
Would you still make that decision if it were?
Warning: Hazardous thinking at work
Despite appearances to the contrary, Futureworld cannot and does not predict the future. Our Mindbullets scenarios are fictitious and designed purely to explore possible futures, challenge and stimulate strategic thinking. Use these at your own risk. Any reference to actual people, entities or events is entirely allegorical. Copyright Futureworld International Limited. Reproduction or distribution permitted only with recognition of Copyright and the inclusion of this disclaimer.