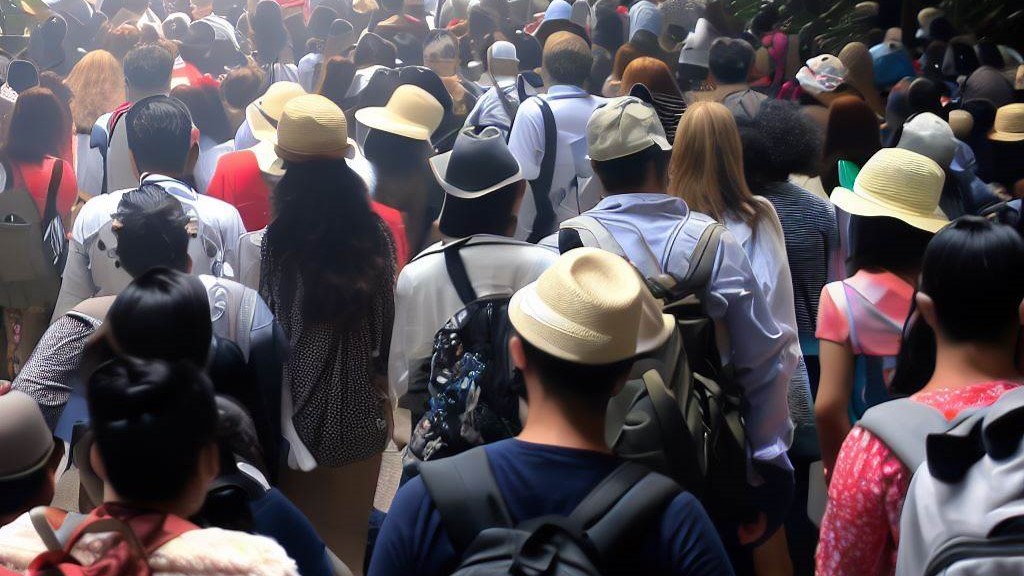 Venice among the first cities to restrict daily visitors
Before the Covid-19 travel restrictions, several popular tourist destinations were fighting overcrowding, cultural faux pas by uninformed buffoons, habitat destruction, irreversible vandalism, and wear and tear of historical monuments. Many contemplated limiting visitor numbers and restricting access to certain areas, but these measures only solved part of the problem.
During the 2020 lockdowns, tourism plummeted, sending many tourist destinations into financial distress, and they were oh so eager to welcome back the tourist hordes. And back they came, with a vengeance! The hashtag #RevengeTravel trended, and tourists flocked back to warm weather, sandy beaches, cultural heritage sites, and party towns.
But with the tourist dollars also came the careless crowds, the disregard for cultural heritage, defiling of monuments, entitlement, and other bad habits from the tourism industry's underbelly.
In an era of growing protectionism and global tension, it was with some trepidation that Thailand introduced a 'tourist license', expecting a global backlash and plummeting tourist numbers to its popular beaches. The concept was simple: everyone had to pass an online test about the country's history, culture, basic greeting phrases, tourism dos and don'ts, and so on before being allowed to enter the country. They also launched a virtual travel app, allowing visitors to remotely experience the most sensitive areas that are still out of bounds.
Contrary to most peoples' expectations, the program has been a roaring success! All visitors now have a much better knowledge of the country, can more fully appreciate its cultural nuances, and fellow tourists "are much nicer to be around," as one gentleman from France expressed, asking for anonymity.
The license is only valid for one entry, allowing the authorities to block any offending tourists from returning as well as giving them a tool to manage visitor numbers. Many countries in Europe, South America, and the rest of Asia are working on similar ideas, while keenly watching how Thailand's tourist license pans out.
Warning: Hazardous thinking at work
Despite appearances to the contrary, Futureworld cannot and does not predict the future. Our Mindbullets scenarios are fictitious and designed purely to explore possible futures, challenge and stimulate strategic thinking. Use these at your own risk. Any reference to actual people, entities or events is entirely allegorical. Copyright Futureworld International Limited. Reproduction or distribution permitted only with recognition of Copyright and the inclusion of this disclaimer.