The smart face of medicine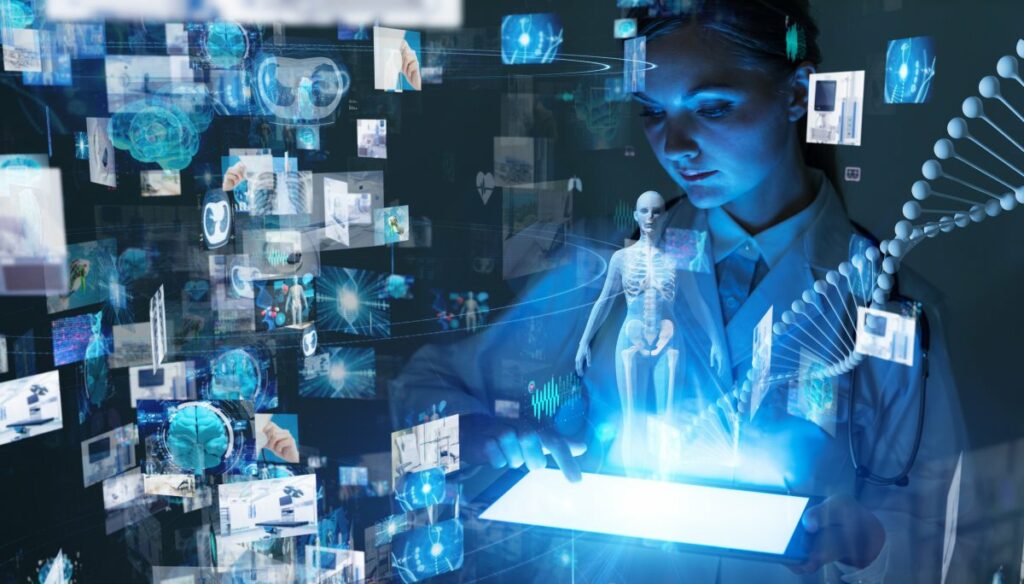 Pioneering medical practice revolutionizes diagnoses and treatment with AI
Israeli medical practice, MedicAI Group, is revolutionizing medical care through an AI system that enables faster and more accurate diagnoses. The AI model, dubbed DocAssist, uses a machine learning algorithm to analyze patient records, symptoms, and medical history, providing doctors with real-time insights and diagnosis guidance. By processing vast amounts of data, DocAssist is able to identify patterns and correlations that could be overlooked or missed by doctors. This has resulted in faster, more accurate diagnoses and improved patient outcomes.
"Before implementing the system, diagnosing complex medical conditions was a time-consuming and challenging process," said Dr. Sara Cohen, CEO of the MedicAI Group. "Now, with the help of DocAssist, we can identify potential conditions and recommend treatment options much more quickly and accurately – it's been a game-changer for us."
In addition to putting forward potential diagnoses, DocAssist provides treatment recommendations based on patient data – such as allergies, medical sensitivities, history – and previous outcomes. The system evaluates a range of factors, including patient age, medical history, risk factors, and comorbidities to provide a tailored treatment regime for each patient. By leveraging the power of AI, doctors at MedicAI Group have significantly improved healthcare quality.
"DocAssist has transformed the way we approach patient care," said Dr. David Levy, Chief Medical Officer at MedicAI Group. "By providing real-time insights and recommendations, our doctors can give patients the best possible care and improve their overall outcomes. And they can do it significantly faster."
With the success of MedicAI's DocAssist model, other practices are expected to quickly follow suit. The use of AI will revolutionize the way medical care is delivered and is expected to become increasingly common in the coming years as more doctors recognize the benefits of this advanced technology. "The tech has freed us up to focus on patient care, the days of wading through medical journals looking for correlations are over, it's a new era for medicine."
Warning: Hazardous thinking at work
Despite appearances to the contrary, Futureworld cannot and does not predict the future. Our Mindbullets scenarios are fictitious and designed purely to explore possible futures, challenge and stimulate strategic thinking. Use these at your own risk. Any reference to actual people, entities or events is entirely allegorical. Copyright Futureworld International Limited. Reproduction or distribution permitted only with recognition of Copyright and the inclusion of this disclaimer.