The Line: The future of work and play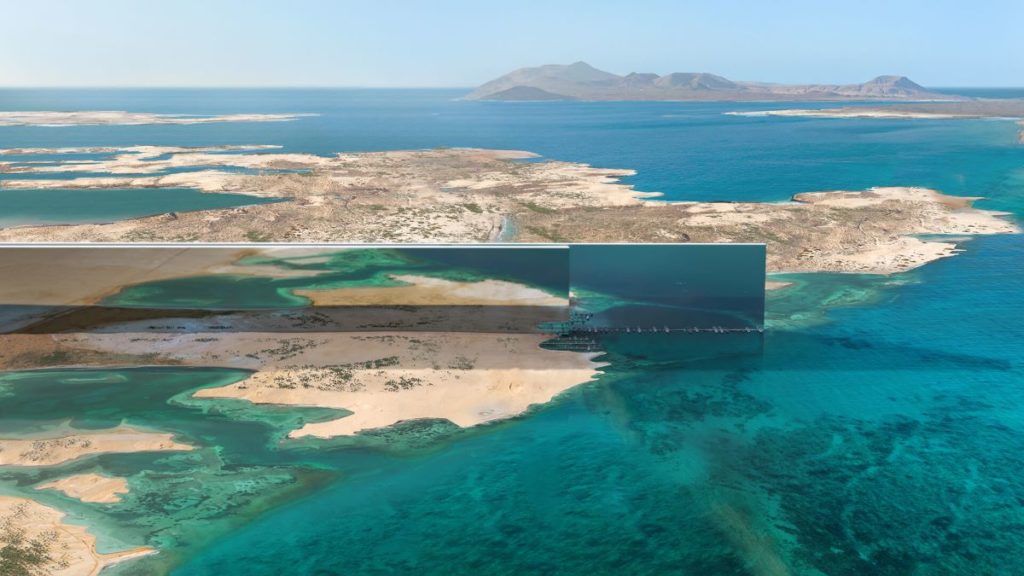 Neom's smart city revolutionizes global logistics and innovation hubs
The first tenants have officially moved into The Line, the futuristic development at the heart of the Neom smart city project. Composed of two parallel skyscrapers running 120km through the desert, The Line is a revolutionary new city design, powered entirely by renewable energy and advanced AI systems. In this car-free zone, residents and visitors move around using high-speed rail and air taxis, making it one of the most innovative and sustainable business and tourism centers in the world.
The Line's strategic location on the Red Sea puts it at the heart of global logistics routes, making it an ideal gateway for international trade. The area also boasts a state-of-the-art spaceport that supports SpaceX Starship cargo rockets, further solidifying Neom's position as the epicenter of future transportation and logistics.
As the first tenants settle into their new homes and workplaces, it's clear that The Line is already attracting some of the biggest names in business. Global tech giants, financial institutions, and leading companies in industries such as renewable energy, biotechnology, aerospace, and molecular synthesis have all set up shop in The Line and the nearby Oxagon clean industry park. The district's cutting-edge infrastructure, highly skilled workforce, and supportive business environment are proving to be a powerful combination for driving innovation and growth.
As Neom's CEO, Nadhmi Al-Nasr, puts it: "The Line is more than just a new city, it's a blueprint for the future. We believe that by building a truly sustainable, forward-thinking community, we can attract the brightest minds and most ambitious companies from around the world. The future is here, and Neom is leading the way." An autonomous region in Saudi Arabia's northwest province, Neom will also offer skiing and mountain resort facilities at the far end of The Line by 2029.
The Line's success is a testament to the power of visionary thinking and the potential for smart cities to drive economic growth and improve quality of life. As more and more tenants move in, it's clear that The Line is on track to becoming a global business and tourist hub and a model for the future of urban development.
Warning: Hazardous thinking at work
Despite appearances to the contrary, Futureworld cannot and does not predict the future. Our Mindbullets scenarios are fictitious and designed purely to explore possible futures, challenge and stimulate strategic thinking. Use these at your own risk. Any reference to actual people, entities or events is entirely allegorical. Copyright Futureworld International Limited. Reproduction or distribution permitted only with recognition of Copyright and the inclusion of this disclaimer.