VODAFONE GIVES AWAY THE CROWN JEWELS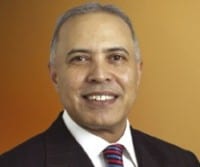 World's largest operator gives the business back to its customers
Vodafone stunned the world with its bold announcement yesterday – its new strategy will in effect put the proceeds of the business back into the hands of Vodafone customers.
With a subscriber base of 297 million, equivalent to the entire population of the US, Vodafone has more supporters than most presidents. Not only that, but Vodafone customers are generally economically active and make banking transactions as well as phone calls. Now Vodafone is rewarding customer loyalty with a new business model – essentially making calls free of charge, as costs are covered by financial transactions and 'value added' services.
"We are giving the voice business back to our customers – they can use the network for free," said Arun Sarin, CEO of Vodafone. "Our acquisition of FON and tie-up with Skype and Google has made this feasible." New customers will have to pay a joining fee, and only the latest internet handsets allow free 'packet' telephony, but ultimately all revenues will come from other services, not call charges.
"We are no longer in the cell phone operator business," said Sarin with a broad smile. "We are in the customer business."
---
ANALYSIS >> SYNTHESIS: How this scenario came to be
Who pays for calls nowadays anyway?
In 2008, if you are connected and savvy, you make all your calls over the internet – a service you are already paying for, so the calls are 'free' and not charged on the basis of duration or point of origin and destination. But by being the first to recognize this fact and legitimize the business model, Vodafone has cornered the future market for global wireless services – with access to the largest customer base. We can expect innovation on the financial services front to follow soon.
2005: Vodafone's global footprint
Vodafone goes on an emerging-market shopping spree, buying stakes in the Czech Republic's Cesky Telecom, India's Barthi Telecom and taking over Turkey's Telsim. Vodafone now has an operating presence in 58 countries. Growth, expansion and acquisitions see total subscribers climb from around 120 million to almost 180 million. The brand is extended globally with marketing campaigns. Global revenues for the group exceed US$ 65 billion.
"The Group has ownership interests in 27 countries across 5 continents. In addition, the Group has Partner Networks in a further 31 countries. Based on ownership interests at 31 December 2005, the Group had 179.3 million customers in its subsidiaries, joint ventures, associates and investments", according to Vodafone's press statements.
2006: Growing and growing
Chief executive Arun Sarin's growth strategy is to concentrate on developing markets where there is low mobile penetration, which would guarantee market share growth. This is witnessed by Vodafone's acquisitions in emerging markets such as India, South Africa, and eastern Europe. Italy on the other hand is a saturated market that offers limited growth potential.
"A core strategic goal is delighting our customers. Vodafone has 179 million customers around the world, all with the common need to communicate with friends, family and colleagues wherever they are. Within this common need, our customers have different communication requirements. Some may need constant and real time access to their email. Others may want to download music and games. Others just want to talk. However, all of our customers desire simplicity and transparency. Vodafone aims to deliver increasing value to its customers by creating innovative services that meet these different needs."
But the world's largest mobile operator by sales faces slowing revenue growth and receding margins in several key markets this year, including Italy and Germany.
Meanwhile Microsoft is increasingly moving into mobile software and its Windows Mobile operating system already supports internet telephony (VoIP). The latest version of software developed by Symbian, 48% owned by Nokia and currently the biggest supplier of operating systems for smartphones, will do the same.
As a stand-alone mobile operator, Vodafone is seen as being more exposed to the inevitable pricing pressure than some rivals as internet telephony goes mobile. However, the UK-based operator accepts it is inevitable. "We have to morph from where we are now," says Sarin. "That [VoIP] is clearly a world around the corner…it is two to three years away."
That may not be the case in the United States, and Vodafone seems intent on keeping its share of Verizon Wireless, despite Verizon's burning desire to buy it back, especially in the face of AT&T's consolidation of BellSouth and Cingular, the number one US operator.
2007: More acquisitions
Vodafone acquires the balance of Verizon and Qwest in the US and expands in Asia.
Telecoms research group Informa estimates that more than 343 million subscribers have been added globally by all operators over the past year. Vodafone's customer base now exceeds 250 million. However, revenues are declining on an average user basis as the contribution from basic telephony is eroded. Innovations from Virgin and T-Mobile threaten to disrupt Vodafone's global dominance in some areas.
In the US, Vodafone is still in the number two slot, and although this market is lucrative, the group realizes the need for a radically innovative strategy to leapfrog the leader.
2008: Convergence technology
With almost all voice traffic being carried by digital IP (Internet Protocol) or 'data packet' technology, Vodafone recognizes that the days of charging customers for time spent speaking on the network are over. It buys up 'the competition' in the form of FON and Skype Wireless and integrates 'hot-spot' based internet telephony on mobile handsets with its main service.
Now Vodafone can announce a new business model – free calls for all subscribers with broadband handsets. Revenues come from other services, such as push email and financial transactions, as well as the lower end of the global market, where basic telephony is all the subscribers need or can afford.
Will this bold new strategy keep Vodafone in the lead, or will it mark the end of the giant's phenomenal growth?
Warning: Hazardous thinking at work
Despite appearances to the contrary, Futureworld cannot and does not predict the future. Our Mindbullets scenarios are fictitious and designed purely to explore possible futures, challenge and stimulate strategic thinking. Use these at your own risk. Any reference to actual people, entities or events is entirely allegorical. Copyright Futureworld International Limited. Reproduction or distribution permitted only with recognition of Copyright and the inclusion of this disclaimer.