WIKIPEDIA REINVENTS CREDIBILITY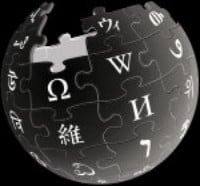 New business model saves Wikipedia from itself
Two years ago Wikipedia was facing some serious credibility challenges in its attempt to be 'everyone's favorite information source'. Last week's announcement of their new 'Verified by…' tags, seems to have given them a new business model and ensured the longevity of the site.
Wikipedia had been experiencing several problems at once. The inner circle of volunteer editors were operating like a high school clique, which meant that newcomers were deliberately excluded. The volunteer workforce dwindled and shrank to half of what it had been when the site launched in 2001. A consequence was that they stopped covering a wide variety of topics, and brand new topics, because the published content was being ruled by "iron hands".
Also, the credibility of the site was questioned after it was revealed that 'sockpuppets' were accepting payment in turn for adding some 'color' to some companies' Wikipedia pages.
The Wikimedia Foundation decided that they had to get a bigger group of 'ethical' editors to write credibly about a more diverse range of topics, and the only way to do that was to ditch the amateur approach and move to paid editing.
Today anyone can sponsor paid editors to prepare specified Wikipedia pages, and have them fact-checked and integrity-certified. Corporates and public figures jumped at the philanthropic opportunities by donating verified Wikipedia instead of traditional donations to charitable causes. We live in the 21st century after all!
Nowadays we go to Wikipedia in order to find succinct, summarized and verified information – and the 'Verified by…' tag gives us that extra assurance. Who has got the time to do old school Googling anymore? Wikipedia is back on track to becoming THE one-stop information source.
Warning: Hazardous thinking at work
Despite appearances to the contrary, Futureworld cannot and does not predict the future. Our Mindbullets scenarios are fictitious and designed purely to explore possible futures, challenge and stimulate strategic thinking. Use these at your own risk. Any reference to actual people, entities or events is entirely allegorical. Copyright Futureworld International Limited. Reproduction or distribution permitted only with recognition of Copyright and the inclusion of this disclaimer.