WILL THE REAL 007 PLEASE STAND UP!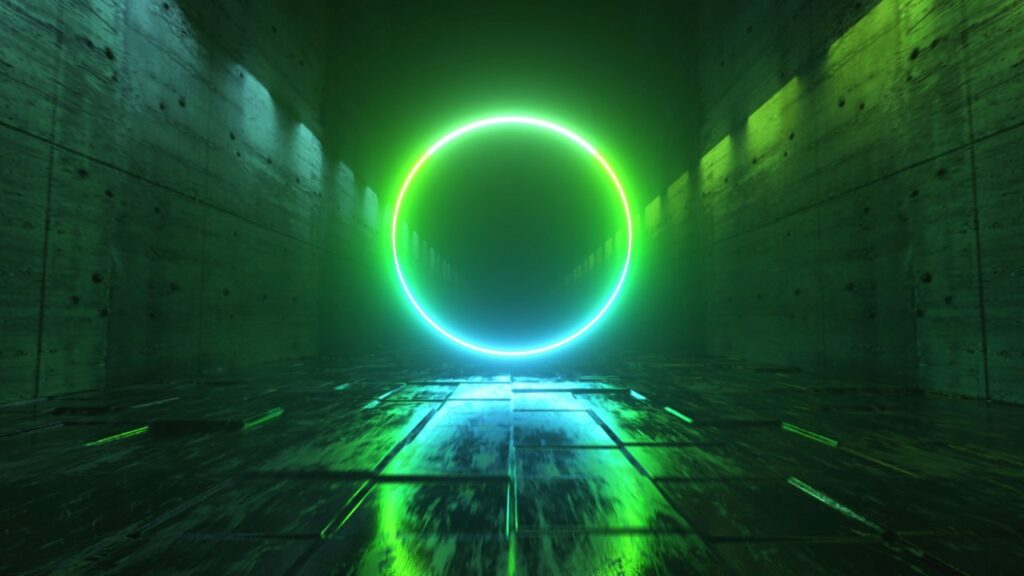 Controversy rages at Oscars as Sean Connery and his youthful electronic avatar double share the Best Actor Award
So who was the real winner? Sean Connery, the imposing, but ageing, figure on the podium, or Sean Connery, the electronic avatar, with the characteristic gravelly voice and a youthful spring in his step? It seems nobody in the Academy could decide, as the judges voted on a joint award last night at the 2010 Oscar Awards ceremony.
Connery's having to share the Oscar follows the outrageous box office success of the remake of Goldfinger, this time starring his avatar double. Goldfinger was originally released in 1964, and is widely regarded as the most successful of the Connery-era Bond movies. No one could have imagined this ironic out-come when Connery sold off his avatar rights five years ago.
Trouble between the 'two' Connerys broke out during the acceptance speech, as a public vocal exchange erupted over credits for the performance. The man behind the avatar's success is Sam Darke, the young, unknown 'virtual acting' graduate from the Los Angeles Institute of Electronic Arts, who works with the avatar to help develop the richness of interpretation. It is indicative of the changes swee-ping through the industry that Darke, although unknown as an actor, had earlier won an Oscar for Best Electronic Direction in a motion picture.
Last week, AvCast.com, the largest global casting agency matching avatars and people, announced its successful public offering. The move reflects the growing demand for unique avatar personalities to deliver a more natural customer interface in a wide range of industries such as games, movies, news reading and continuity announcement, hospitality, travel, healthcare and customer service.
---
ANALYSIS >> SYNTHESIS: How this scenario came to be
Background
As used in this MindBullet, avatars are virtual representations of human beings. The word 'avatar' has its origin in Sanskrit, meaning the earthly image of a god. The book Bhagavad Gita describes the god Krishna's earthly avatar as a 'dramatic purple being', when he is represented in the 'real' world.
Today, the word is used mainly to describe an, often imaginary, image of a human being used in virtual worlds on the Internet. Increasingly, the concept is being applied to areas such as movies. Plans are afoot to make a new movie starring Clark Gable – using an electronic avatar of the long-dead actor. The process is known as photogrametry.
Once created, avatars can be programmed to behave much like the original actor or actress. Speech can be artificially created, or driven by the live speech of a 'teacher' or 'director'. Movements can be similarly programmed and directed, to add authenticity to the way a person walks and holds themself.
One of the key technological challenges is to create fully-digital models of the human figure and face, so that the software itself can figure out the mechanics of a character's movement, rather than following the lead of motion-capture data.
Progress in virtual characters is likely to be evolutionary rather than revolutionary. Obviously, the original can be endlessly changed or improved. The temptations will be endless.
Timeline
1984: Max Headroom UK
Britain's Channel Four television station decides to use a fake, computer-generated host for a new music video show. It invents the character of Max Headroom, a wise-cracking news anchor man. A feature-length made-for-television movie is shown as a pilot for the music series, gaining critical public acclaim.
1987: Max Headroom USA
USA's Lorimar acquires the rights to the Max Headroom character, and produces 14 episodes of a series based on the British movie. Both the British and American series feature computer graphics on a large scale.
1993: Jurassic Park comes to life
Herds of virtual dinosaurs are brought to cinematic life for the film, 'Jurassic Park'. Their design and animation is the first commercial application of fractal geometry and changes movie special effects for ever.
European television empowers animated characters with human performance, using complex gesture-recognition, and face-scanning interfaces such as VActor, MASK, and Televirtual's Impersonator.
1997: BT's 'Talking Heads'
British Telecom experiments with 'talking heads' on personal computers and mobile phones. Once processing power and display technologies on cell phones catch up, BT proposes to utilize avatars on text messaging. The aim is to activate the avatar of your personal customer service representative, who will apparently read your personalized message to you.
2000: Ananova seduces news watchers
In April, a 24-hour web-based news service, Ananova.com, is launched with the world's first avatar newsreader. The tireless, bold, green-eyed, redhead, Ananova, is every man's dream. The number of subscribers explodes. Later that year, Ananova.com is sold to mobile phone operator, Orange.
A world record is set when 260,000 human avatars are produced in London's Millennium Dome, by UK-based Televirtual and its partner scan company, AvatarMe. The avatars are produced via full-body scanning booths and are able to walk, run and display a variety of physical skills through imported motion capture data. Televirtual also works with another UK company, DigiMask, which uses photogrametry procedures to make avatars. DigiMask only produces heads, but heads which can be retrieved from a server-based system.
2002: Lord of Special Effects and S1mOne
The movie, 'The Lord of The Rings – The Two Towers' is released. One of the highlights of the film is Andy Serkis's performance as the character Gollum, said to be, "the most believable computer-generated character in a movie". Each scene with Golum is shot three times: once with Serkis on location, once without him, and once in a studio with Serkis wearing a motion-capture suit. The computer-generated Orcs in the film are autonous and smart. They don't bump into one another. They recognize good characters from bad. To build intelligent animations, the technicians start with the physics-level biomechanics of muscle and bone
This year, the film 'S1mOne' is released, founded on the premise that a virtual actress can look realistic enough to fool even her co-stars. Despite the hype, S1mOne (the name is a play on the words Sim One), is played by live-action actress Rachel Roberts, with the assistance of magnificent special effects. Like Ananova, S1mOne is every man's 'dream' woman.
2003: Orange avatars on your cell phone
Cell phone operator, Orange, promotes avatar-driven news broadcasts, weather and traffic reports via its networks.
BT market research shows that over 130 companies globally are generating revenue from 3D, graphical replicas of characters, or 'avatars', and avatar-related websites. The avatar-hosted websites of some national and international companies demonstrate there is scope for using avatars to enhance the user experience on the web.
Technology is moving fast. Software producer, GeFORCE FX's, demo character 'Dawn', shows highly realised levels of shape and skin shading. As computer horsepower increases, researchers expect the efficiency and quality of digital animation to rival live-action moviemaking. As avatars become more advanced and look more realistic, and with A-List celebrities earning up to $30 million for a movie, Rolling Stone magazine asks how long it will be before the film industry starts focusing on virtual stars.
2004: Choose your personal avatar
Avatars on cell phones become commonplace for delivering customer service messages in MMS format. Call centres respond with what they call, 'Your Service Avatar': customers choose the face of the customer support staff they wish to appear on their phone. By year-end, mobile service providers publish their Top Ten lists of most popular avatars. In the USA, the first winner is Justin Timberlake!
Hollywood studios sign a lucrative deal with agency, Avatars.Inc, to provide hologram avatars sculpted around famous movie stars. Stars stand to earn up to 30% royalties from the earnings of their avatar.
2005: Clark Gable returns
The first full-length movie featuring the avatar of a long-dead star is released. Clark Gable apparently strides across the screen in a re-make of 'Gone with the Wind'. The rest of the cast is real. Gable is described as "bold, magnificent, a new hero". The blockbuster movie is a hit with the young and the old. A sequel is already in the works.
There is increasing legal debate about the intellectual rights to avatars.
2006: DIY avatars
Personal avatars become commonplace on the Internet, attached to emails to read the contents, for mobile MMS and used in chat rooms. For the price of a DVD you can download the software that will morph your personal photographs into a 3D avatar. Editing facilities allow you to correct those little blemishes and to enhance desired features.
In the world of business it is now essential to have your executive, sales and support staff available as downloadable avatars. Service delivery, support processes and problem resolution are unimaginable without the dulcid tones and imagery of your favourite 'contact avatar'. The gap between 'reality' and 'perceived reality' widens.
Avatar animation software becomes so sophisticated that it becomes almost impossible to tell the difference between high-budget avatars and the real individual. Increasingly, human assistance is sought to create unpredictable and life-like qualities to avatars. The best of these 'avatar directors', who direct the avatars' performance and raise it from wooden to dramatic, begin to be stars in their own right.
2007: Paparazzi for avatars
Paparazzi hunt down the 'stars behind the avatars'. People Magazine devotes a special edition to the "back room geeks and avatar puppeteers", and how their lifestyles have blossomed in the past few years.
2008: Avatar holograms
New holographic video technologies emerge to permit 3D projection of avatars in shopping malls and at conferences. The New York Times famously exposes that the 'Hillary Clinton' at a recent convention, was nothing more than an avatar. President Clinton claims it was necessitated by a security threat.
2008: Business avatars delight
Businesses offering personalized client service, such as private banking and wealth management, begin to make senior client-facing executives redundant. The new technology enables organizations to provide more personalized service, worldwide, by leveraging fewer skilled people and highly personable avatars.
Traditional thinking around personal relationships and client intimacy goes out the window. What began in 2001, when Amazon.com received the highest ratings for customer service (without any people involved), results in a plethora of choice for consumers and clients.
Business increasingly uses avatar personalities to create 'Advertorial Extravaganzas' in upmarket shopping malls. Suspicion begins to emerge that some shoppers may themselves be avatars.
2010: First Oscar for an avatar
First avatar wins a Best Actor Oscar – a joint award with the real, but visibly ageing, Sean Connery.
Warning: Hazardous thinking at work
Despite appearances to the contrary, Futureworld cannot and does not predict the future. Our Mindbullets scenarios are fictitious and designed purely to explore possible futures, challenge and stimulate strategic thinking. Use these at your own risk. Any reference to actual people, entities or events is entirely allegorical. Copyright Futureworld International Limited. Reproduction or distribution permitted only with recognition of Copyright and the inclusion of this disclaimer.