24-HOUR AUDIT GUARANTEED OR GET YOUR MONEY BACK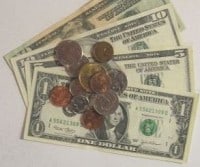 Move over Big Four, Google's the new automated kid on the block
Today, a ground-breaking technology was launched that will change the face of auditing forever.
In a monumental press conference, Google announced their latest business concept: a complete audit performed within 24 hours of a company's financial year-end. And what's more, if GoogleAudit doesn't deliver on their promise, you don't pay a cent.
How can a media company possibly compete with the likes of Deloitte to provide audit services to corporations in a field it has no apparent experience in AND deliver results within 24 hours? The answer is simple.
They can't – but their software can. XBRL (or eXtensible Business Reporting Language) is a consistent electronic language for financial reporting and analysis and is the first dithering step towards the second generation internet. XBRL has made the automation of the information supply chain a reality.
Despite the initial resistance by the Big Four accounting firms to the use of XBRL it seems that its use has been driven by businesses themselves and the firms have had to fall into line. A tool to expedite audits AND cut costs – this is business paradise.
The audit industry is expected to shrink by more than 50% in the next five years – and much of what's left will go to Google. "Today, the Big Four firms audit 80% of public companies in the USA – that era is about to end," says GoogleAudit's press release.
---
ANALYSIS >> SYNTHESIS: How this scenario came to be
There has been a massive surge towards global auditing standards over the past decade as corporations have been dissatisfied with the constant interruptions; the ever-increasing costs of the basic audit function and the limited increase in stakeholder wealth which auditing generates.
A decade ago we saw a massive increase in companies using ERP systems. This encouraged Google, who at the time was looking for new sources of revenue, to explore the auditing arena. They realized that once all the ERP systems were in place the only thing that was left to audit was to ensure that the entire global system is in balance by validating the information that is transferred between different companies' ERP systems.
XBRL (or eXtensible Business Reporting Language) is a consistent electronic language for financial information, reporting and analyses and is the first dithering step towards the second generation web. XBRL has made the automation of the information supply chain a reality. From 2007, Google started investing more than US$ 780 million in this new technology.
This move, by Google, can be seen to mark the end of subjective decision making by 'human auditors', to automated audits which are objective and rules-based.
Who can say what is in store for the Big Four Audit firms who control a US$ 220 billion global industry and may very well become redundant as GoogleAudit continues to take over the auditing world.
In all fairness – we can understand the Big Four's initial resistance to the use of XBRL as a tool to expedite audits…after all time is money. Their money! It would however be interesting to know how much money XBRL (or the lack thereof) is worth to them.
2003: Big Four rule the audit industry
After the collapse of Arthur Anderson in the wake of the Enron saga, the Big Four auditing firms, Deloitte, KPMG, Ernst & Young and PriceWaterhouseCoopers are comfortable as rulers of the global audit industry. The firms focus on expanding other areas of their business – such as consulting and financial services – but none see much of a threat to their auditing business, especially in view of increased corporate controls. Some companies shed some of their smaller clients in an effort to keep up with demand from large corporates.
2007: ERP proliferation
There were two main factors in the proliferation of ERPs.
Firstly, as global competition grew and organizations struggled for new ways to compete and differentiate, there was major pressure to cut costs and improve efficiency. This was coupled with the need to track every element of the business from a security and corporate governance point of view.
Secondly, with the rapid globalization and outsourcing trend, even small and medium sized companies began to expand globally creating the need for these systems.
2008: Google invests in XBRL
Google has taken the bold decision to invest in the development of XBRL. The triumph of XBRL is the fact that it provides an easy way for unrelated systems to exchange information. XBRL separates information content from the display style to allow a single source to be output into many display styles and user defined formats. This unique capability of XBRL technology enables financial information of the audit client to be converted from its format in the company's operational data stores into an XBRL format.
This raw "XBRLised" data is then audited by Google for accuracy and validity using highly specialized forensic interrogation software. The relevant supporting audit evidence (for example invoices and statements) is obtained from the company's online data storage facility which is also authenticated and maintained by Google. As soon as the interrogation software certifies that all information stored in the operational data stores is accurate and valid the information is applied to pre-defined data sheets. These data sheets will include, among others:
Financial statements
Regulatory filings
Web site information
Tax returns
Trade filings
The data-sheet format, content, and formulae are defined well in advance by a team of specialized compliance auditors who ensure compliance to standards set by regulating authorities. These specialists also form part of GoogleAudit and were head-hunted for their expertise from various audit firms.
2010: Google Launches GoogleAudit
Google launches GoogleAudit. The business press heralds this move to take over the audit industry in the next few years.
Some of the benefits that clients of this service can expect are:
Re-directing companies' resources from analysis and reporting of historical data to developing new business strategies
Increased ease of use of financial information by the end-users
Increased comparability of the performance of companies in similar industries due to availability and standardization of information
Increase in the accuracy of national economic performance evaluations, which can now be performed within hours. This will also result in increased reliance on global credit risk assessments.
Instances of fraud are set to reduce by more than 80%, as GoogleAudit tests 100% of the financials as opposed to the previously used sample testing. University registrations for the Bachelor of Commerce degree are expected to plummet.
The face of business is set to change drastically.
Warning: Hazardous thinking at work
Despite appearances to the contrary, Futureworld cannot and does not predict the future. Our Mindbullets scenarios are fictitious and designed purely to explore possible futures, challenge and stimulate strategic thinking. Use these at your own risk. Any reference to actual people, entities or events is entirely allegorical. Copyright Futureworld International Limited. Reproduction or distribution permitted only with recognition of Copyright and the inclusion of this disclaimer.