Caribbean depopulated as final holdouts leave Cuba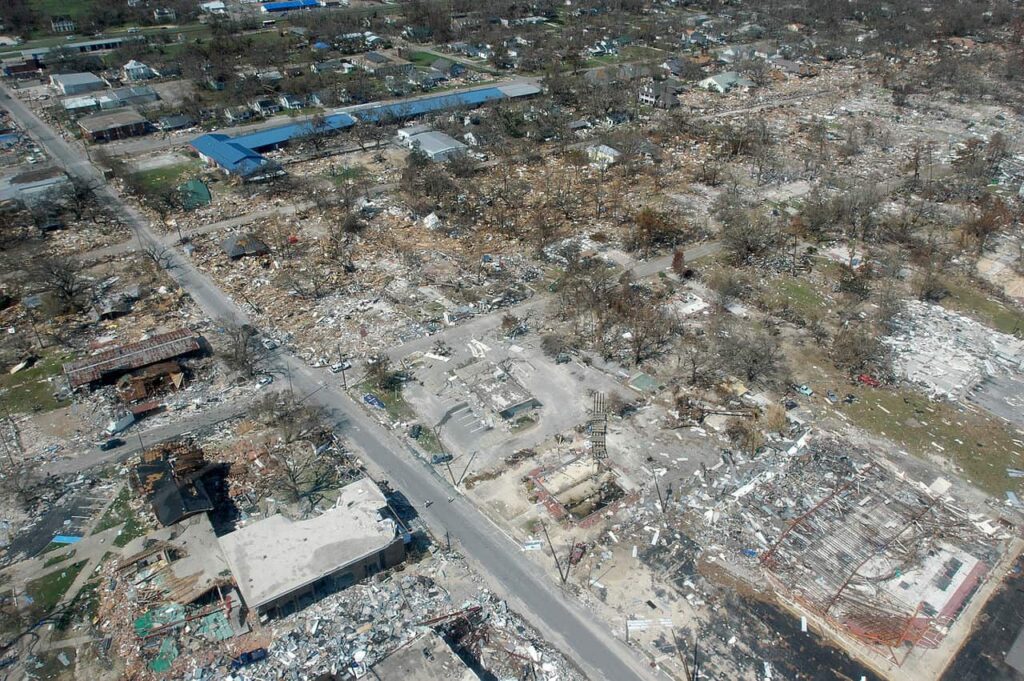 Millions relocated to Latin America as superstorms wreak havoc
Celia Estefan broke down and wept as she stepped onto the runway in Sucre, Bolivia. She is the last person evacuated from Cuba and marks the end of an appalling and heroic six-year migration of 44 million people from the Caribbean to new lives all across Latin America.
"It is just in time," says Miriam Gomez of Mexico's National Hurricane Centre. "We've just upgraded Hurricane Franklin to Category 5, and we have Gert, Harvey and Irma right behind him. There is no way anyone will be able to live on any of the Caribbean islands for the foreseeable future. In five years, since Hurricane Irma in 2017, we have experienced so many Category 5 tropical cyclones there is almost nothing left to destroy. There was no choice."
In 2017, Hurricane Irma caused the evacuation of Barbuda. Then Hurricane Maria caused "mind boggling damage," ripping off roofs across the island of Dominica before pushing on toward the US Virgin Islands and Puerto Rico. A host of small islands – from Anguilla and St Kitts, to St Lucia and Barbados – were abandoned after 2018's double-hit of superstorms Joyce and Kirk. In 2019, Fernand absolutely devastated Jamaica, before obliterating western Haiti and eastern Cuba.
After decades of denial, climate change is now a daily reality for millions. Initially, it was believed that new engineering techniques could stabilize buildings and improve drainage to reduce the risk of storms and flooding. In February 2021 work began on extensive new reconstruction in the Bahamas, Puerto Rico and Cuba, building new tidal storm walls, and vast culverts.
But in July 2022 hurricanes Gaston, Hermine and Ian swept up the northern coasts of Puerto Rico, Dominican Republic and Cuba. The superstorms scoured the islands to bedrock, destroying the new construction and setting back redevelopment. An estimated 12 million people lost their homes and livelihoods.
"We think we may be able to stabilize the region, but we don't have time. It'll take at least a decade to build the fortifications we need just to protect major urban areas; forget about securing every island or the entire coastline," says Hans Osterlitz of SNC Lavalin, the marine engineering firm responsible for building coastal protection for Puerto Rico.
"We're worn thin here. Half the construction firms in the world are still working on fixing the damage from Irma and Maria back in 2017. We're strung out on projects from Joyce and Kirk. There's no-one left to take on future construction projects. What are people living here supposed to do until we get it done?"
People give up nationhood with difficulty, but the EU and China agreed a massive new fund to support housing and integration for migrants. They insisted, however, that there is no point in funding redevelopment. Any Caribbean nation choosing to rebuild instead of evacuate would have to do so on their own.
Almost all the nations of the world provided ships and planes to support the evacuation of every citizen on the more than 700 islands making up the Caribbean. Along the coast in Mexico, engineers from SNC Lavalin continue to build new fortifications designed to prevent tidal surges and improve flood drainage, to ensure that the mainland continues to be habitable.
On the runway in Sucre, Celia Estefan is helped to her feet, leaving behind her a nation once known as Cuba.
Warning: Hazardous thinking at work
Despite appearances to the contrary, Futureworld cannot and does not predict the future. Our Mindbullets scenarios are fictitious and designed purely to explore possible futures, challenge and stimulate strategic thinking. Use these at your own risk. Any reference to actual people, entities or events is entirely allegorical. Copyright Futureworld International Limited. Reproduction or distribution permitted only with recognition of Copyright and the inclusion of this disclaimer.