Facebook wins it for Potus!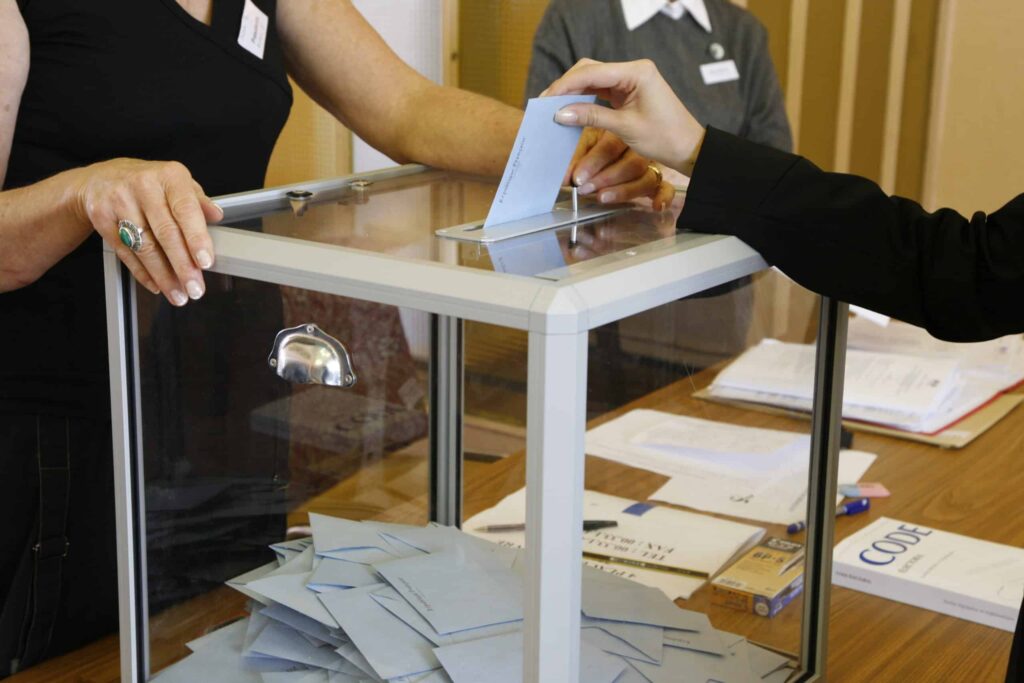 Fears the social giant swayed voters as Republicans sue
"All you had to do was see the news feeds for Donald Trump. They were all negative, whereas those for Bernie Sanders were all positive," says Kurt Azazel, special counsel for Mr Trump.
In the run-up to US presidential elections, numerous analysts expressed concern that Facebook was biasing its news feed in favor of the Sanders campaign.
"If you get your news from Facebook – which some 250 million Americans do – you'd think that Trump was a dolt, whereas Sanders is a great statesman," says Michael Taus, a media pundit at BuzzFeed.
"Our news feed is managed by an algorithm designed to be as neutral as possible," says Sarah Nobel, a software analyst at Facebook. "Our feeds reflect an aggregated view of what content creators are producing. We are not responsible for the media, we merely present it."
That doesn't hold with Republican researchers. "We analyzed every news article covering the election and we can show, quantitatively, that Facebook deliberately distorted the news. This is a constitutional crisis and we are certain that, once we prove in court that Facebook worked against Mr Trump, we will overturn this election result," says Azazel.
"We need government regulation," says Donald Trump. "Unregulated election-related media curation threatens our democracy."
---
ANALYSIS >> SYNTHESIS: How this scenario came to be
Background
In June 2014 it emerged that Facebook had experimented with their news feed to see how people would respond to deliberate manipulation of emotive content. As subsequent research demonstrated, people responded extremely strongly to positive and negative emotive content; their overall mood could be manipulated in this fashion.
This built on earlier research in 2012, which showed that Facebook could be used to influence political self-expression. The great concern that followed is, given the bottle-neck of information supply – unlike newspapers and other media – how much could such networked content curators influence voting behavior?
March 2016: New Zealand votes for a new flag
"We were given the once in a lifetime chance to reinvent ourselves," says Karl Puschmann of the New Zealand Herald, "and we blew it. The logos – sorry – 'flags' on offer were atrocious. I'm grateful for whoever wrecked the referendum."
Even after the inclusion of the Red Peak flag design choice, New Zealanders are outraged at the choices imposed on them during the referendum. Despite massive government investment in promoting a change, voters overwhelmingly choose to keep their existing flag.
"We blame Facebook," says Prime Minister John Key. "Our government's message about the need for reform, about the importance of selecting one of the new designs, was drowned out by a deluge of negative invective."
"We cannot change the opinions of our users," says Sarah Nobel, a software analyst at Facebook. "It is clear that New Zealand Facebook users were against the choices and the news they chose to favorite reflected that opinion. I can't see how we can respond to the Prime Minister in any other way."
September 2016: US presidential debates begin
"It's the fight of the century," says Kurt Azazel, special counsel for Mr Trump. "Mr Trump is the most charismatic and popular right-wing Republican in history, and – short of Jeremy Corbyn – Bernie Sanders is the most left-wing candidate the Democrats have ever fielded.
On the night of 26 September, during the first presidential debate at Wright State University in Dayton, Ohio, things seem to be going in Trump's favor.
"The studio audience was behind Trump, much to everyone's surprise, and even the New York Times offered a favorable review. Sanders just wasn't firing that evening," says Michael Taus, a pundit at Buzzfeed.
"But then we looked at the survey results from social media and it was blinding," says Azazel. "Facebook was a wash. Even my own Facebook feed was overwhelmingly negative about Mr Trump. That's when I first suspected something."
"In the United States, half of our presidential elections have been won by margins under 7.6%, and the 2012 election was won by a margin of only 3.9% — well within Facebook's control," says Robert Epstein, senior research psychologist at the American Institute for Behavioral Research and Technology.
"We find that very troubling," says Azazel.
November 2016: It's Facebook wot won it!
"Opinion polls have been discredited," says Marius Ostrowski, writing in New Statesman. "Given that elections are decided on mere slithers, the margin of error means that few surveys can hope to be accurate, and I'm not surprised at the US election result."
Everyone else is. Not that Bernie Sanders won, but the scale of that victory. Despite Donald Trump having spent almost US$ 2.8 billion on his campaign, to Sanders' US$ 647 million, he couldn't seem to find a way to reach voters.
"The dominant narrative was on Facebook, and not a single positive story made it into widespread circulation on the platform," says Michael Taus.
While Kurt Azazel prepares his legal brief in advance of his suit against Facebook, voters seem comfortable with their choice.
"We need government regulation," says Donald Trump. "Unregulated election-related media curation threatens our democracy."
Warning: Hazardous thinking at work
Despite appearances to the contrary, Futureworld cannot and does not predict the future. Our Mindbullets scenarios are fictitious and designed purely to explore possible futures, challenge and stimulate strategic thinking. Use these at your own risk. Any reference to actual people, entities or events is entirely allegorical. Copyright Futureworld International Limited. Reproduction or distribution permitted only with recognition of Copyright and the inclusion of this disclaimer.