INSPIRATION & DESPERATION – THE BEST & WORST OF 2008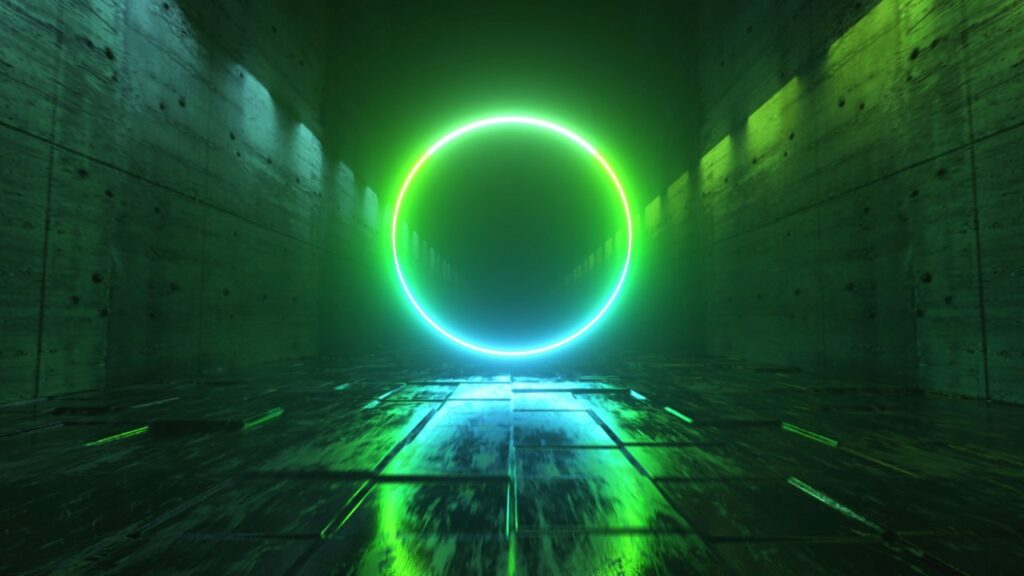 MTV Awards capture the power of the connected individual and the worst of establishment thinking
It has been a year of polarity. For some, as Frank Sinatra once crooned, "It was a very good year", and for others, in the words of fave Australian grunge band, Vomit, "It stinks".
It was all perfectly summed up at the MTV Best & Worst Annual Award Ceremony last night, which was beamed live from Wembley Stadium across the globe to millions of viewers – simultaneously relaxing with cans of lager and bags of chips on one side of the planet, and breakfast munchies on the other.
Things were a little cooler at Wembley, when the software controlling the closing mechanism malfunctioned on the new roof-top, leaving A-List celebrities staring at the bitter night sky. Despite being one of the most technologically-advanced struc-tures in the world, engineers had to wrestle for half an hour to roll back the roof before restoring warmth and goodwill. Some would say the slow process of the roof echoes British government dithering – it having taken ten years to even agree to build the new stadium.
The theme for MTV's 2008 Awards was, 'What's new?' – a comment one might make on the choice of presenters, media swoon, Justin Timberlake, and the hard man of sound, Eminem.
But some things have changed. Now the world's most popular television channel, MTV has come a long way from its 'Music Television' image of the early 2000s. Today the brand embraces a group of companies that combine all forms of visual entertainment for 15-35 year olds and the over-50s market. As well as the usual celebrity hype, MTV's output includes movies, hard-hitting news and global political comment.
This year's Lifetime Achieve-ment Awards were given to Madonna and Sting. Neither star accepted their award in person; reports suggest that, despite the assistance of some very strong men, Madonna was unable to be un-knotted from a complicated yoga position, whilst aides were completely unable to distract Sting from his research into 'Tantric Sex at Christmas'. Instead, their avatars were beamed onto the Wembley Stadium stage. Even in 2008, some dimmer members of the audience believed Madonna's supple limbs and Sting's focused smile were for real, and clapped happily.
Read about MTV's Best & Worst Awards 2008 in our Analysis/Synthesis section – for subscribers only.
---
ANALYSIS >> SYNTHESIS: How this scenario came to be
The 'Best of 2008' Awards go to…
The MTV Open Space Award goes to the governments of the USA, Japan, China and the EU for introducing and implementing the first effective legislation against spam. 2008 turned out to be the first year in which spam dropped to below 10% of email traffic. Could this be the end of cyber clutter?
The MTV Best Song of 2008 Award goes to 12-year old Mohammed Fahad for his version of The Beatles' hit song, 'Come Together', remixed against the background sound of shelling in Palestine. In another year of public desperation, as politicians fail to understand the collective mood of youth, Fahad's song has touched a global chord.
The MTV Peace Award this year goes to retired billionaire and philanthropist George Soros, for successfully bankrolling a new inclusive US government ideology towards terrorism and international relations.
MTV's Business Award for 2008 goes to Linus Torvald for the one billionth Linux machine to be installed.
The MTV Technology Award goes to Sony for its new GSM5 – set to revolutionize households by combining telephone, television and web server in a single gizmo. Sales of more than 300 million units in 2008 give Sony a 45% market share with just a single model. MTV viewers had previously rated it as their favourite consumer appliance of the past ten years.
MTV Best Movie this year is 'Gone with the Wind: Scarlett & Rhett'. The remake of one of the world's best-loved films features digital avatars instead of actors. Scarlett's simpering and Rhett's manly chewing on cigars are almost for real, and have had audiences weeping once more.
This year the MTV Green Award goes to Anglo American's Mondi Europe for adding 15% new trees to the Amazon jungle, whilst producing 25% of the world's AIDS cures from this forest.
The MTV Money Award goes to the governments of USA, Europe, South Africa, Switzerland and the UK for their aggressive anti-crime and anti-money laundering legislation. This has radically reduced global organized crime.
MTV's Generation X Award goes to Space Games Inc for cracking the secret to use Playstation for teaching science and maths and getting kids excited to learn once again. The move has transformed the economic futures of millions of previously disadvantaged kids around the world.
And the Worst of 2008….
The MTV Street Fighting Man Award goes to the Palestinian and Israeli governments for their unprecedented inability to embrace peace in any form. More than 200,000 people have died in fighting in the region this year.
The MTV No More Privacy Award goes to the mobile phone network operators for failing to bring spam under control. During the past year, mobile phone Spam has increased to more than 60% of all calls and messages received by subscribers. Wake up operators – get real!
The MTV Brick in the Wall Award goes to bio-tech firm ZapBio due to the spectacular death of its failed human cloning experiment, Amanda Zeus II.
The MTV Poor Game Show Award goes to 'Osama and George', which failed to generate any public interest, in any market, allegedly due to media saturation after Osama's failed capture in 1997.
The 2008 MTV Foot in Mouth Award goes to the CEO of the world's second-best operating system company, for predicting that Linux will die a slow and lonely death by 2005. How wrong can you be?
So we look forward….
…and we dream of a year in which common sense will prevail; wisdom will be recognized; and the creative power of organizations and governments can begin to match that of the individual.
In the meanwhile, we wish you an enjoyable Festive Season!
Warning: Hazardous thinking at work
Despite appearances to the contrary, Futureworld cannot and does not predict the future. Our Mindbullets scenarios are fictitious and designed purely to explore possible futures, challenge and stimulate strategic thinking. Use these at your own risk. Any reference to actual people, entities or events is entirely allegorical. Copyright Futureworld International Limited. Reproduction or distribution permitted only with recognition of Copyright and the inclusion of this disclaimer.