SOMETHING'S EATING THE WORLD'S OIL RESERVES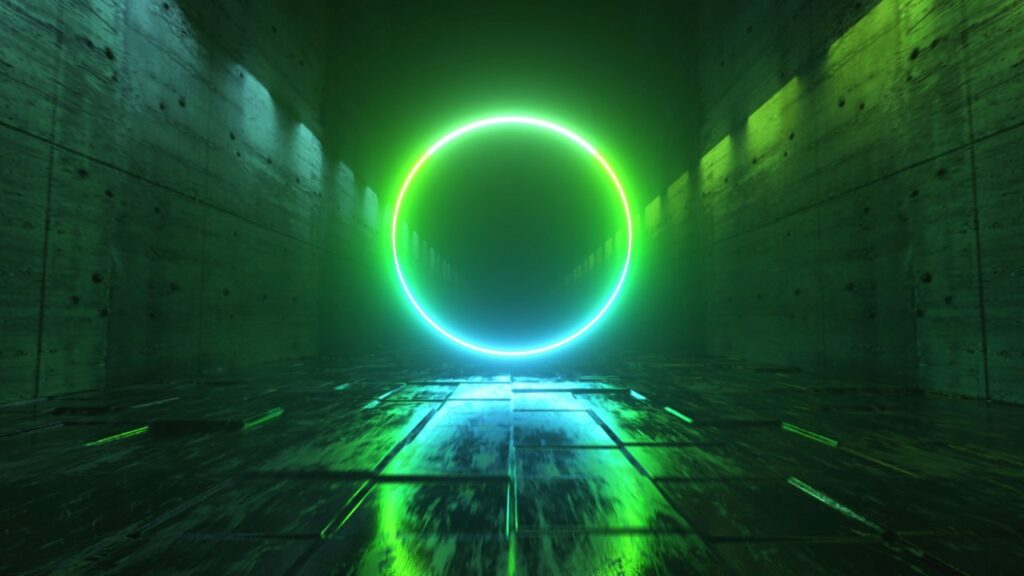 New study shows resources being degraded at an alarming rate
The briefing by Russia's Yukos oil conglomerate was just the thing to put you off your Christmas dinner.
Showing the most graphic images of bugs and bacteria in close-up, they introduced the world to the tiny terrors that are threatening to 'eat' one of the world's most important economic resources – resulting in a significant decrease in the quality of oil deposits.
A major new study, headed by Yukos but involving all the world's oil companies, has confirmed that 80% of the world's best oil reserves are being 'eaten' by organisms – bacteria with a particular penchant for oil.
These organisms were initially thought to thrive in very shallow, oxygen-rich oil deposits, such as the tar sands deposits in Canada. Today's announcements mean that the same degradation is happening in all deeper deposits as well.
An immediate impact could be a rise in Middle East production costs, leading to an inevitable increase in oil prices. But, oil producers will again have to revise estimates of the value of their existing resources – shareholders are clamoring for it.
---
ANALYSIS >> SYNTHESIS: How this scenario came to be
There are many examples of oil reserves that have been degraded by the action of bacteria – a microbial diet with huge economic consequences. Degraded oils are made less valuable because they contain fewer hydrocarbons and more 'waste' compounds (such as nitrogen, oxygen and sulphur), although additional compounds such as methane are sometimes produced in the process.
The degraded oils are denser – sometimes called 'heavy oils' – making them more expensive to process – although the currently high oil price is changing the economics once again.
Examples of these fields are the Orinoco Tar Sands in Venezuela and the Athabasca Tar Sands in Canada which alone represent more than half of the world's current known oil reserves.
It was previously thought that degrading bacteria existed only in shallow oil deposits where oxygen was plentiful. No organism had been isolated that had been shown to exist in deep petroleum reserves such as the traditional oil fields in the Middle East and Russia.
2004: University of Newcastle exposes new 'deep' threats
Drs Martin Jones and Carolyn Aitken of the University of Newcastle-upon-Tyne uncover that deeper oil reserves are being attacked by anaerobes. These bacterial creatures are prolific on Earth and together weigh as much as all the world's plants. And, they can survive and thrive without oxygen.
Their report in the journal Nature states that they found the chemical by-products typical of anaerobic hydrocarbon degradation from samples from 77 wells around the world.
2006: Oil companies begin to evaluate financial impact
In a frenzy sparked by shareholder demands for more transparency regarding the book value of oil reserves, the world's oil firms face up the problem of oil degradation and promise a two-year cross-industry study.
Yukos agrees to project manage the study. Canada opts out as most of their oil reserves are thought to be made up of 'heavy' deposits in any event.
2008: Rumors plague industry as report is delayed
Yukos announces "unexpected findings and complexities" in their research study. Rumors abound that the problem is much worse than was at first feared.
Shell, BP and Saudi Aramco are pushing to delay publication until they have had time to study the implications and prepare an official response.
Shareholders call for transparency and openness.
2009: Report launch is clumsy and inconclusive; shares plummet
The increasing divisions between OPEC members, especially with Russia and Canada, are starting to become public.
The formal response to the impending Yukos Report from the world's large oil companies is anything but consistent. Shares of the entire oil industry lose 25% in just two months.
Beneficiaries are Dow-Cargill (due to the massive success of their biological plastic – not from petrochemicals) and hybrid and fuel-cell vehicle manufacturers who relishing the additional tax incentives governments have implemented to prevent a "future collapse in oil supplies".
The only winner here seems to be Canada whose shallow oil reserves were first thought to be at most risk. Now that everyone seems to be in the same boat, relative values have normalized.
Warning: Hazardous thinking at work
Despite appearances to the contrary, Futureworld cannot and does not predict the future. Our Mindbullets scenarios are fictitious and designed purely to explore possible futures, challenge and stimulate strategic thinking. Use these at your own risk. Any reference to actual people, entities or events is entirely allegorical. Copyright Futureworld International Limited. Reproduction or distribution permitted only with recognition of Copyright and the inclusion of this disclaimer.