TEENAGER SUES PARENTS OVER 'DAMAGING' PROFILE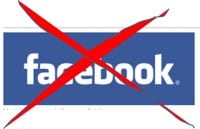 Beware that Facebook timeline you build for your child!
It had to happen! Gigi, a Dutch teenager whose last name cannot be reported, has become the first child to sue her parents over the online presence they created for her when she was just a baby.
Like every parent, Gigi's mother and father – both working in IT – were proud as punch when Gigi was born, 13 years ago.
And like millions of proud parents, they created a Facebook profile in her name to celebrate and share her birth, to which they posted pictures of her birth, her baby and childhood years, as well as countless stories about the antics of their little darling. Sound familiar?
The problem is – Gigi never gave her permission! Initially she was obviously oblivious of her online presence. But as she grew up, she started resenting the unwanted intrusion into her life.
"I asked my parents again and again to remove those embarrassing pictures and stories, but they just laughed at me and said it was all so cute," said Gigi. "I know they love me and they mean well, but they just wouldn't understand that I don't want to be exposed in this way."
So Gigi turned to a Utrecht court – and was granted an order instructing her parents to remove all material from the web, and to not post anything further relating to Gigi without her express permission.
Legal experts are expecting a flood a similar applications now that a precedent has been set. "Millions of proud parents have just not realized that they are invading their children's privacy in the most public of spaces," said Hidde Vialle, Gigi's lawyer.
Warning: Hazardous thinking at work
Despite appearances to the contrary, Futureworld cannot and does not predict the future. Our Mindbullets scenarios are fictitious and designed purely to explore possible futures, challenge and stimulate strategic thinking. Use these at your own risk. Any reference to actual people, entities or events is entirely allegorical. Copyright Futureworld International Limited. Reproduction or distribution permitted only with recognition of Copyright and the inclusion of this disclaimer.