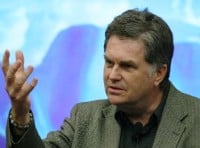 News from the Future - now more accessible than ever
Today is the start of a new future for MindBullets. We're giving it a fresh new face – easier to display, search and browse on your device of choice, and still available in your inbox every Thursday.
FutureWorld has published 'news from the future' for almost nine years to tens of thousands of subscribers. All previous scenarios are still available for your consideration online – thought-provoking and intriguing!
We hope you enjoy the new format for our weekly MindBullets – perhaps it's a perfect time to reflect on the philosophies that make leadership such an eternal conundrum!
We shall not cease from exploration
And the end of all our exploring
Will be to arrive where we started
And know the place for the first time
From "Little Gidding" by T.S. Eliot.
At FutureWorld we believe that strategy is not about making plans for the future. Strategy is what you do today to create your future.
It's all too easy to postpone strategic thinking to make room for operational crises and 'urgent' priorities. Real leaders make the future urgent!
MindBullets do not predict the future; they pose scenarios for alternate futures, designed to stimulate strategic thinking and debate. If MindBullets cause you to lift your head from the daily blitz of action, reflect and consider some alternate futures for your business, organization, family or for yourself, then we are succeeding in our quest.
Tell us what you think of the new format… and feel free to share a subscription with your friends, family and colleagues!
Warning: Hazardous thinking at work
Despite appearances to the contrary, Futureworld cannot and does not predict the future. Our Mindbullets scenarios are fictitious and designed purely to explore possible futures, challenge and stimulate strategic thinking. Use these at your own risk. Any reference to actual people, entities or events is entirely allegorical. Copyright Futureworld International Limited. Reproduction or distribution permitted only with recognition of Copyright and the inclusion of this disclaimer.