WHO NEEDS AN AGENT AND A RECORD LABEL?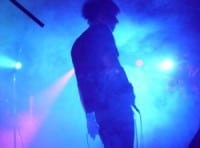 The self-promoting artist makes music on the 'net
More than 70% of all recording artists say no to industry bosses. This is the reality says Groundswell.com, who has been tracking this space for the last five years.
"We are in the midst of a 'do it yourself' revolution in the art world that has shaken up not only the music industry but also film making and a slew of other performing arts," says Mada Benoit, music maven at Groundswell.
'Just do it – for yourself' is now the mantra of artists around the world, and why not?
Technology, the 'net and the power of community has fuelled the trend of self promotion worldwide; challenging business empires across the board in films, news, music, books, public relations and advertising.
Once at the mercy of music industry execs and their whims, recording artists started breaking away as far back as 2004. Taking traditional business completely by surprise, this trend has accelerated at a frenetic pace, decimating established players in a matter of years.
Webcasters like Sandi Thom and Lily Allen have re-invented the music promotion scheme. For the consumer this flood of 'amateur' offerings offers unprecedented choice, but could be potentially overwhelming.
Will this prove to be its Achilles heel or a new dawn?
---
ANALYSIS >> SYNTHESIS: How this scenario came to be
Just do it – for yourself
"You Have the Music, You Have the Talent, and You Have a Vision. Now What? How Do You Bring it All Together in the Real World?" screams the homepage headline of The Indie Bible, and then proceeds to sell you 'the bible' to self promotion as a music artist.
The use of the internet to promote bands was pioneered by Mick Hucknall of Simply Red, who launched his website way back in 1994. Recently he launched his own label Simplyred.com, using the web as a means of marketing his music without the massive publicity machines used by major labels.
The move came when he finished a long contract with Warner. "The internet was absolutely crucial in our decision to go independent," says Simply Red manager Ian Grenfell. "It gave us a lot of confidence as well. It gave us a feeling that there were tens of thousands of people out there that were willing us on, that were with us."
Adds Hucknall: "We would never have gained the attention without a major label throughout the world initially. I just got tired of them taking all the money." By releasing music on their own independent label they get three times as much per CD and six times as much when music is downloaded.
"Warners had made approximately 179 million pounds profit," says Grenfell, "and Mick had made about 20 million, which is still a lot of money, but we felt that the balance should be slightly different."
Some artists use the internet as a lever to get good deals from major labels. In a reverse of the Simplyred.com phenomenon, Sandi Thom makes an even more intriguing case study. The Scottish singer-songwriter hit the headlines after webcasting 21 gigs from her Tooting basement on a cheap webcam – a cost-effective alternative to touring "after her car broke down on the way to a gig." Her online audience grew to a reputed 60,000 and she was signed for GBP 1 million by Sony BMG. Her single went to number one on the UK charts within weeks.
Although there was an online media storm over whether this was just a PR stunt or true use of the online channels, the fact remains that the result was a number one hit for a relatively unknown artist.
2005: Viral music marketing
Acoustic pop duo Nizlopi sell 500,000 copies of their debut single 'The JCB Song' by starting with a video emailed to 20 friends. They later release The JCB Song on their own small FDM record label, shunning offers from major labels.
Apple's iTunes service sells its billionth song on the internet, while Amazon continues to sell CDs and DVDs online.
2006: Online bands
Many independent artists and bands use the internet to establish a presence in the market. Portals like OnlineBands.com spring up, and any artist with a following has their own website, often complete with sample tracks and online music. Some artists, like Shawn Phillips run their own online CD sales off their website rather than Amazon.
Another independent artist, Lee Lindsay, uses MySpace as well as her own official website and the portals to get the message – and the music – out there. Lee's vision is to empower her career and that of her peers in the independent music community.
Just as easily as you can download a single to listen to, you can now download a magazine to read. Fader magazine makes its entire summer music issue available for download on iTunes, in what it says is a publishing first. The full issue is free to download as a PDF file, which offers a digital copy of every page – article and ads – in the magazine.
Gnarls Barkley and the song 'Crazy' make pop music history by reaching number one with download sales alone.
Lily Allen makes the British music headlines in July. After lots of self-promotion on MySpace, her single 'Smile' makes it onto the charts on download sales alone, then goes to number one when the physical CD is released. Tellingly she edges out Shakira's 'Hips Don't Lie' which had worldwide TV promotion.
The recording industry reaches a stage of desperation as the British umbrella body engages in a media fight and legal wrangle with European internet service provider Tiscali over file-sharers and online jukebox 'stations'. To an independent observer it seems as pointless as 'regionalizing' DVD players and as self-defeating as Sony BMG's copy protection of CDs with malicious software. The studios are living in denial. The world has changed and it's time to change with it.
2007: Internet debut
The internet becomes the easiest way for a new artist to make a debut and test the water. Much cheaper than traditional record label promotion, it also allows the artist to remain independent and not get locked in to a lop-sided deal.
Session singers and backing artists also use the internet. Custom guitar tracks can be ordered online. Whatever you want, musically, you can find it on the 'net.
Google Video is the spot to check out new music videos, and you can even upload your own!
Apple sells 100 million iPods this year alone. Music-playing camera phone and smartphone sales are almost a billion worldwide.
2008: Digital everything
Full length movies are commonly sold at the iTunes store, as well as digital books, music, TV episodes and audio books. As Apple and Sony make significant inroads into the online retailing business, Amazon starts selling more and more products in digital format.
Fully digital stores like Allofmp3.com and audiostore.ru thrive on selling downloads at US 10 cents per track, while Bit Tornado and other file-sharing systems make the swapping of movies and music videos a breeze.
The much-awaited 'WiPod' is released – an iPod with wireless broadband – which lets independent artists sell their tracks and videos through eBay and Google, and get paid through PayPal or GBuy. Together with high-capacity smartphones, music lovers can buy and download their songs directly, no computer required. Just like ringtones, it becomes a simple matter to choose, receive and pay for full music tracks – all at an affordable price.
2009: Big labels fade
Who needs a high-profile record label? Just create your own, and put it up on your website overnight. The days of the fat cat labels and monolithic studios – moguls who controlled the industry and raked off most of the profits – are over.
What were they thinking? That by coming up with clever gadgets and confusing contractual clauses they could continue to rip-off musicians and fans alike? This in the face of an overwhelmingly informed and connected public used to the exploits of digital 'pirates', and a growing plethora of talented artists who could embrace technology for their own benefit!
Of course, your music has to resonate with the youngsters of today, who are the buying market, and everyone wins – artists get directly rewarded for their talent and creativity, while consumers enjoy the lowest prices and widest selection of all types of media and entertainment material.
As an artist you have to accept a certain level of 'freeloading' – music fans who simply get the download from their friends. But without the crippling overhead from the studio, you can still be rich – and a rock star.
Warning: Hazardous thinking at work
Despite appearances to the contrary, Futureworld cannot and does not predict the future. Our Mindbullets scenarios are fictitious and designed purely to explore possible futures, challenge and stimulate strategic thinking. Use these at your own risk. Any reference to actual people, entities or events is entirely allegorical. Copyright Futureworld International Limited. Reproduction or distribution permitted only with recognition of Copyright and the inclusion of this disclaimer.