BOOM IN WATER – THE NEW OIL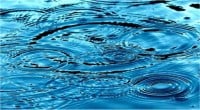 We can no longer rely on natural water sources says World Bank
Since oil prices peaked with political uncertainty in 2006, the next big boom industry turned out to be water – and it's now worth more than US$ 1 trillion. There seems to be no limit to the heights that water can reach.
"Water is hot property and world demand is insatiable," says Standard Chartered economist Gluckman Ho. Exploding urban populations are driving global water shortages and a strong demand for water reclamation and treatment technologies.
The urban water infrastructure is very brittle and often antiquated. In New York, LA and Phoenix old water systems are creaking. Even the UK is experiencing frequent outages, from inner-city neighborhoods to the most exclusive clubs.
Over the past few years, contamination of traditional water sources in Eastern Europe, Russia, China and India has resulted in urgent government searches for immediate new sources. The biggest demand is in the oil-rich Middle East.
The World Bank is funding new projects to alleviate constant supply disruptions. Their latest report states: "It is clear that the world can no longer rely on purely natural sources of water. They are vastly overstretched and increasingly contaminated."
Investing in water-related stocks has become the latest investment fad. Many capital management companies have introduced 'Water Resources' portfolios as the big players, such as GE, Dow and Siemens, show a strong thirst for acquiring young water-related start-ups.
Perhaps not surprisingly, bottled water has also peaked in popularity and price. Coca-Cola's water business is now second only to Coke Light. PowerEvian is now Danone's most profitable global business and 'energy enriched' water has become the fashionable drink of choice in London, New York and the Riviera this summer.
---
ANALYSIS >> SYNTHESIS: How this scenario came to be
Water is life – and money
Water is fundamental to life as we know it, making up the largest proportion of our bodies and brains, and covering two thirds of the earth's surface. But centuries of abuse of natural resources, rampant urbanization and the rapid growth of developing economies like China and India have stressed the natural water cycle to new crisis levels.
Not only has water become a key issue for the welfare of mankind and continued growth of the global economy, but like oil, it has become a top investment resource and big business. Explore the links below for the full story of this scenario!
Warning: Hazardous thinking at work
Despite appearances to the contrary, Futureworld cannot and does not predict the future. Our Mindbullets scenarios are fictitious and designed purely to explore possible futures, challenge and stimulate strategic thinking. Use these at your own risk. Any reference to actual people, entities or events is entirely allegorical. Copyright Futureworld International Limited. Reproduction or distribution permitted only with recognition of Copyright and the inclusion of this disclaimer.